Three police officers confirmed former New York City Mayor Rudy Giuliani's assertion that uniformed cops were ordered to stay away from the arena floor at the Democratic National Convention in Philadelphia this week.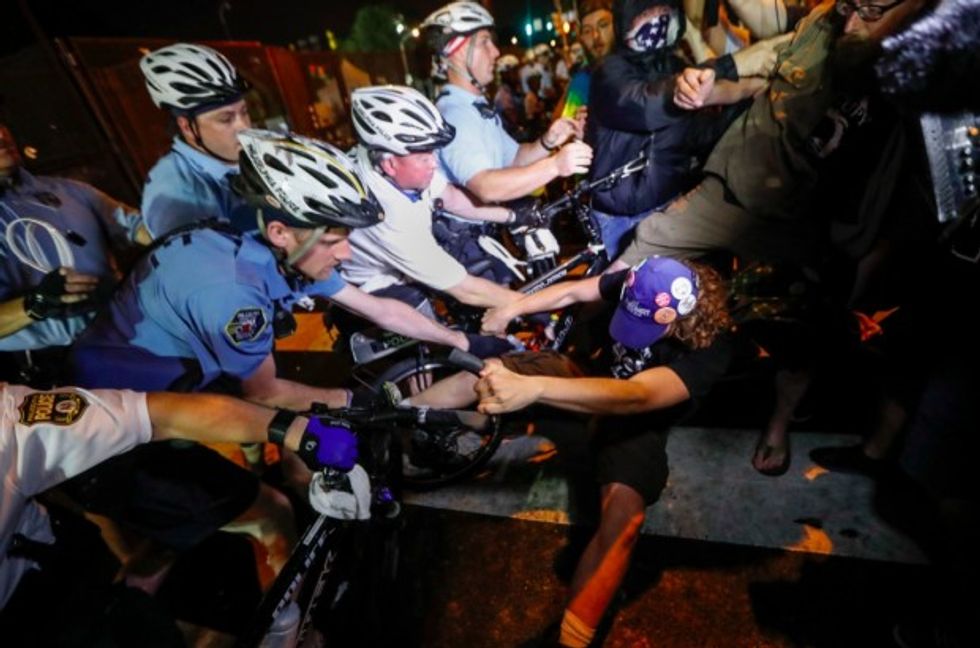 Demonstrators clash with police during a protest at Franklin Delano Roosevelt park in Philadelphia, Thursday, July 28, 2016, during the final day of the Democratic National Convention. (AP Photo/John Minchillo)
The trio of officers spoke to the New York Post, which noted their claim Friday.
Giuliani told Fox News on Thursday that "Philadelphia police officers are not in the convention hall. They're not allowed in uniform." The former mayor said he received word about the order from "four high-ranking officers" he knows well. Giuliani added that he walked the floor for two nights and didn't see one uniformed officer.
"Hillary Clinton didn't want them," he told the Fox News hosts, later adding that "this is the most anti-police, anti-law enforcement convention I've seen in my whole life."
"I would say it's because the Democratic Party delegates are anti-police, anti-law enforcement," Guiliani added. "They hate the police. Republicans are not embarrassed by police officers."
(H/T: Truth Revolt)