Skip Bayless will be leaving ESPN to join Fox Sports 1 after spending 12 years at the sports-broadcasting giant. The outspoken sports commentator announced the move in an exclusive interview with Hollywood Reporter.
The "First Take" co-host explained that he made the switch in order to free himself of the "handcuffs" he was forced to wear at Disney-owned ESPN.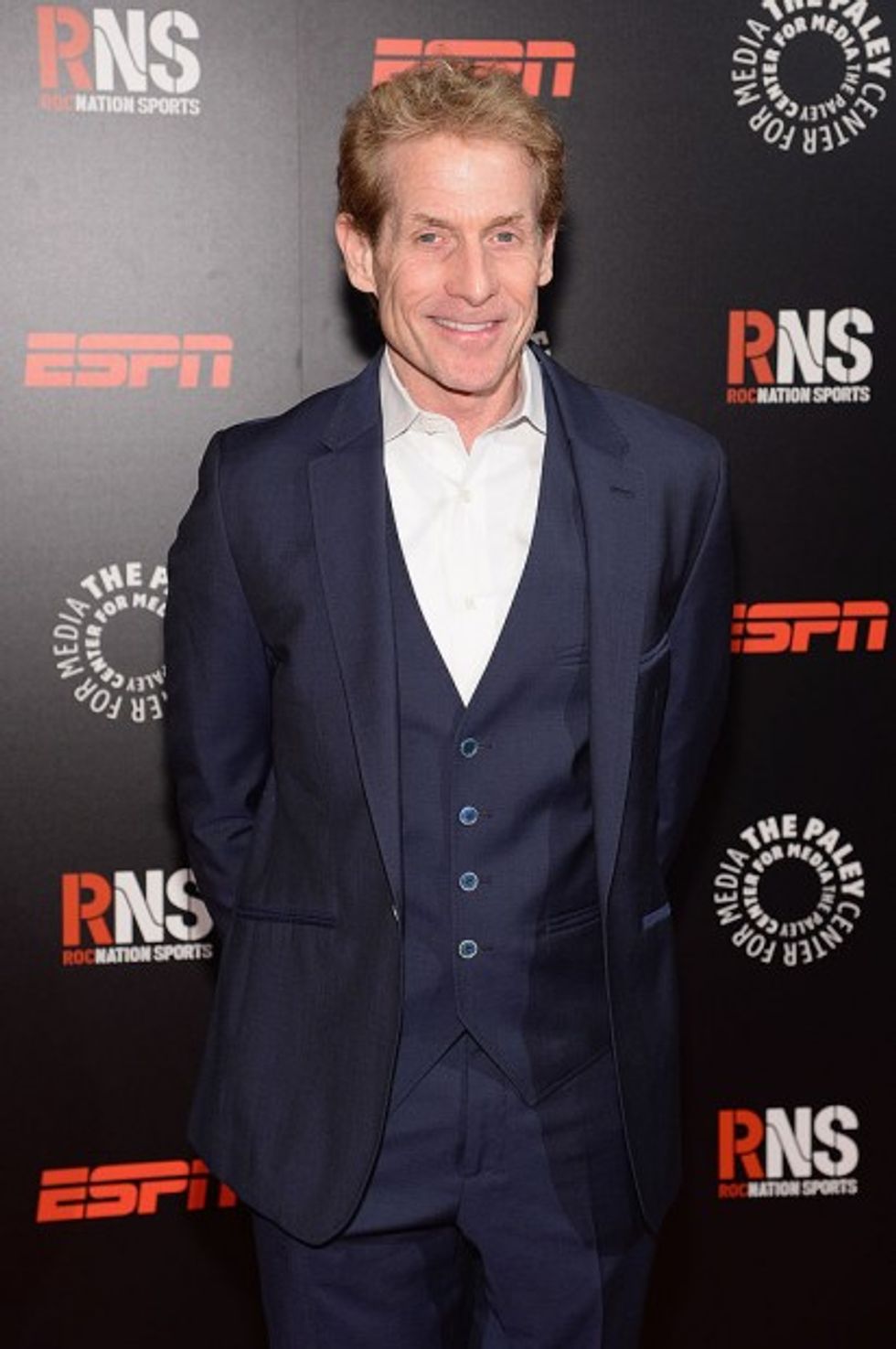 Skip Bayless (Jamie McCarthy/Getty Images for Paley Center for Media)
"Too many people in charge at ESPN, for my taste, were a little too fearful," Bayless told Hollywood Reporter. "It's a Disney network. There are just certain boundaries that you can't even tiptoe along. Not that we won't have boundaries at Fox, because we will. [But] they will trust me to go a little deeper. I can be completely honest on everything."
Bayless will now host a new daily program that is scheduled to launch Sept. 6 and will air from 10 a.m. to noon ET — the same time as "First Take."
"If you understand me, you know that I live for challenges," he told Hollywood Reporter. "And what bigger challenge than to go up against the juggernaut that is 'First Take'?"
Max Kellerman made his debut appearance last week as Stephen A. Smith's new "First Take" co-host.
According to the Hollywood Reporter article, published early Monday, Fox Sports National Networks President Jamie Horowitz is expected to officially announce Bayless' move Monday. Horowitz had oversight of "First Take" while he was a vice president at ESPN.
Horowitz told Hollywood Reporter in a statement that he views Bayless as "one of the most incisive opinionists in all of media. He's equal parts fearless and relentless, and his rebellious spirit is a tremendous addition to the lineup of talent and shows that we are building for FS1."
Bayless compared his move to Fox Sports 1, a network just shy of three years old, to his early days on "Cold Pizza," the ESPN show that preceded "First Take."
"So many of my friends told me I was nuts to risk joining a show at that point [in 2004] that had yet to even register in the ratings," he said.
Bayless described Horowitz, a key proponent of the "embrace debate" attitude at ESPN, as a risk-taker and the "smartest man I've ever worked with in television."
Bayless, 64, declined to offer details about the new show or his co-host, nor would he discuss the specifics of the restrictions imposed on him at ESPN. He remarked that leaving the network after 12 years was "extremely difficult" for him but noted that his controversial views are better suited for this new project.
"I'm not suggesting I'm going to become some sort of shock jock because that's not me," he said. "I say what I say because I believe it from the bottom of my soul, and I can back it up. Now I feel like I can be completely honest heart-and-soul with full support from the people above me."
According to Hollywood Reporter, Bayless will be receiving a raise at Fox Sports 1 with a four-year deal amounting to roughly $6 million annually.