A former top aide to New Jersey Governor Chris Christie says she's voting for Hillary Clinton in the presidential election — breaking from her former boss who endorsed Republican nominee Donald Trump and saying "silence isn't an option" when it comes to this issue.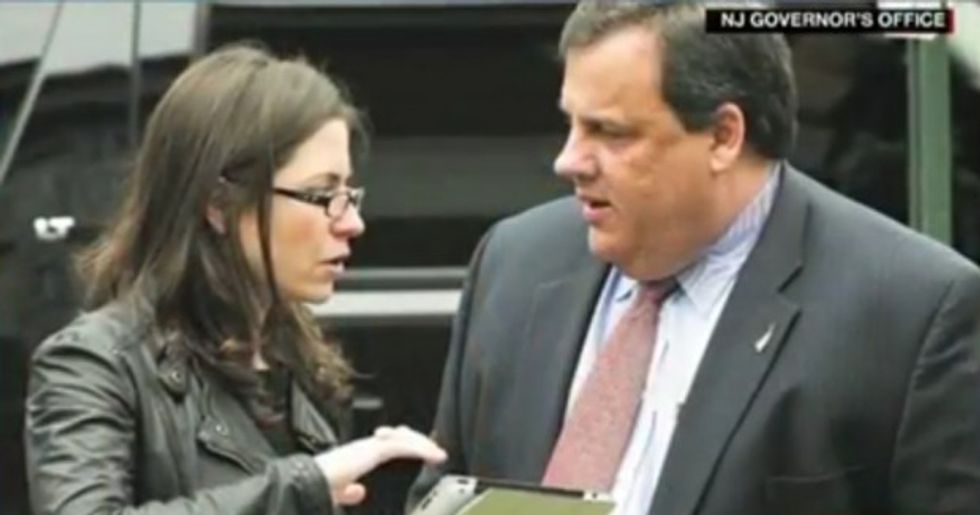 Image source: CNN screenshot
Maria Comella told CNN in an email interview that Trump's stance toward the Muslim father of a U.S. soldier killed in combat — who first criticized Trump at the Democratic National Convention — represented the reasons why she won't vote for Trump.
"Donald Trump has been a demagogue this whole time, preying on people's anxieties with loose information and salacious rhetoric, drumming up fear and hatred of the 'other,'" Comella told CNN.
"Instead of trying anything remotely like unifying the country, we have a nominee who would rather pick fights because he views it as positive news coverage," she added to the network. "It may make him media savvy, but it doesn't make him qualified or ready to be president."
Comella also told CNN that Republicans haven't spoken out nearly enough against Trump.
"Instead of speaking out against instances of bigotry, racism and inflammatory rhetoric whether it's been against women, immigrants or Muslims, we made a calculus that it was better to say nothing at all in the interest of politics and winning elections," she added to the network. "For me, if our party has a future, we have to change that trajectory and lead by example."
She told CNN she's voting for Clinton "because I don't believe it's enough to say you aren't for Donald Trump. My mom and dad were Republicans, but they didn't always vote Republican. There are times when principle trumps (no pun intended) party and we have to be okay with acknowledging that."
"I can certainly complain that the choices aren't great and I wish there were better options," Comella added to CNN. "But there aren't. So I can either exist in the real world and make a decision based on my actual choices or pretend I am in a fantasy. I chose the real world and I would encourage other Republicans to do the same."
Comella departed the Christie inner circle following his exit from the 2016 presidential race, CNN said.
You can read the full interview with CNN here.
This story has been updated.