Republican strategist Liz Mair has made no secret of her distaste for Donald Trump as the Republican presidential nominee, much less the victor in the November general election.
Mair runs an anti-Trump super PAC and has made great efforts to get under the billionaire real estate mogul's skin.
That said, she had no interest in sugarcoating her never-Trump stance during an interview Wednesday evening with CNN's Anderson Cooper in which she called Trump a "loudmouthed d**k."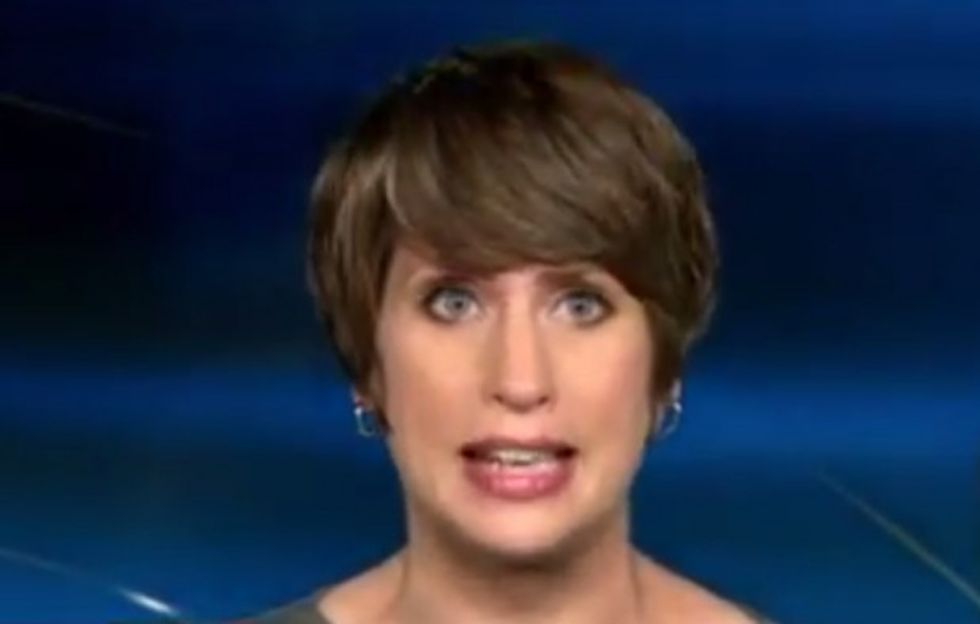 Image source: YouTube
Mair's incendiary declaration came after Cooper asked her, "Have you lost any hope that the GOP can rein Trump in?" She replied that she "lost all hope" of that several months ago.
"This is his message. His message is being a loudmouthed d**k, basically, and going out there and offending people and then engaging in a bunch of airing of grievances. That's what he does. He doesn't have another message. He doesn't have anything else that he really wants to convey."
As for the rest of the campaign, Mair said she expects that everyone will "continue to see the Republican nominee basically acting as if he's on a suicide mission and aiming to take the whole rest of the party down with him." 
Here's the clip. (Content warning: You'll be hearing "that word" soon enough):
(H/T: Mediaite)