The Texas teenager who was led out of his high school in handcuffs nearly a year ago has filed a federal civil rights lawsuit.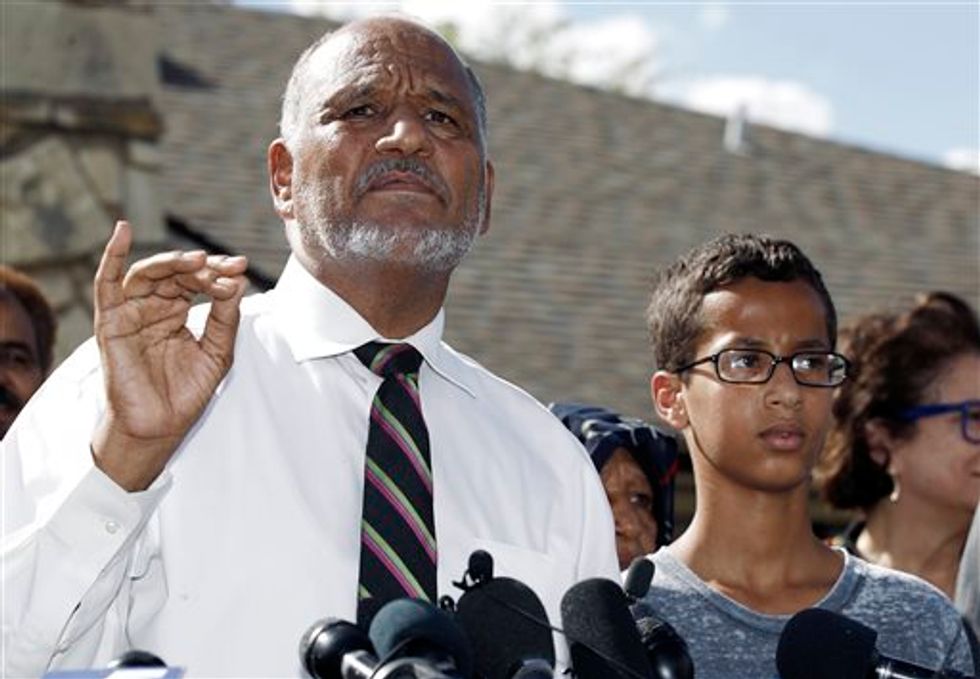 Ahmed Mohamed, 14, right, and his father Mohamed Elhassan Mohamed, left, thank supporters during a news conference at their home, Wednesday, Sept. 16, 2015, in Irving, Texas. Ahmed was arrested after a teacher thought a homemade clock he built was a bomb. (AP Photo/Brandon Wade)
The lawsuit, filed Monday in the U.S. District Court for the Northern District of Texas, alleges that Ahmed Mohamed's civil rights under the U.S. constitution were violated by the Irving Independent School District, Principal Daniel Cummings "in his individual capacity" and the City of Irving.
Mohamed was led out of MacArthur High School in September after school officials mistook the teenager's homemade clock for a bomb.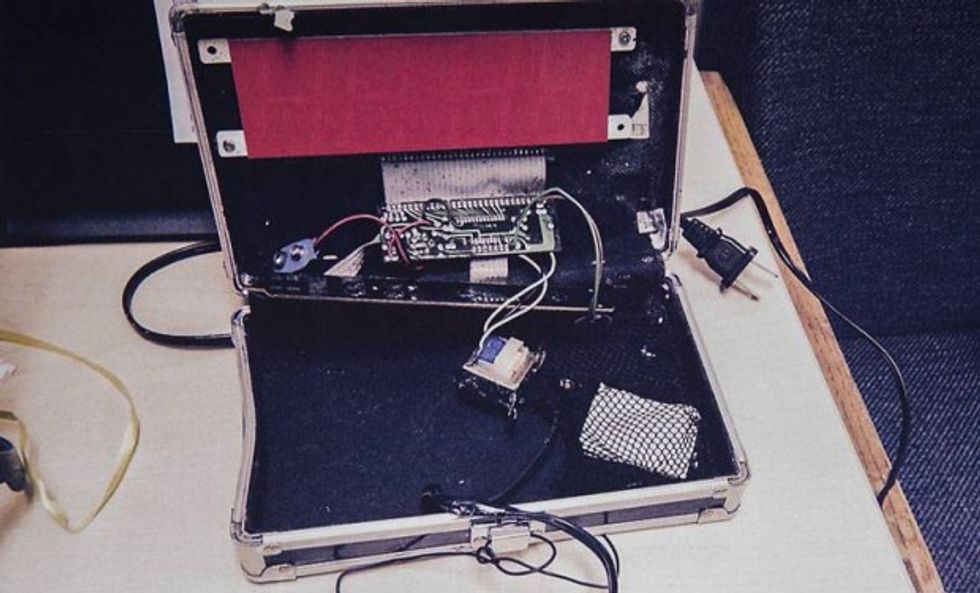 Image source: Irving PD
"These acts by the authorities show blatant disregard for the civil rights of this American," according to Mohamed's lawyer, Susan Hutchison, KTVT-TV reported.
"The only justice we have in our American legal system is money, so we are suing for justice," Hutchinson added, without specifying an amount.
The Irving School District confirmed it had been named as a defendant but denied ever violating Mohamed's civil rights.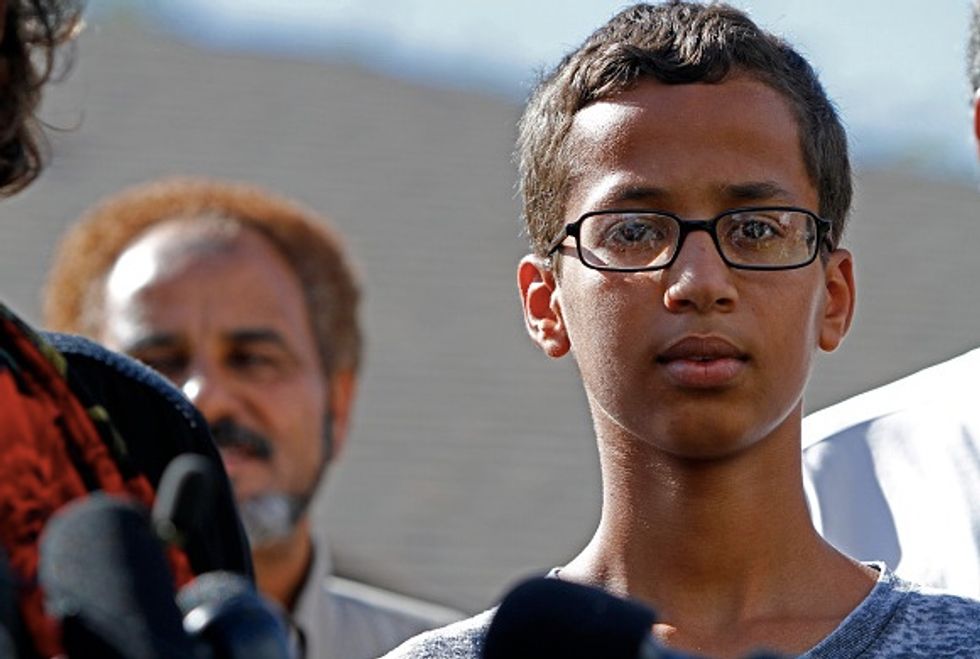 14-year-old Ahmed Ahmed Mohamed speaks during a news conference on September 16, 2015 in Irving, Texas. (Ben Torres/Getty Images)
Last November, two months after the incident that captured headlines worldwide, Mohamed's attorneys sent a letter to city officials in Irving demanding $5 million in "damages" from the Dallas suburb and another $10 million from the Irving Independent School District.
Mohamed and his family moved from Texas to Doha, Qatar, following the incident, citing personal security reasons.
Mohamed made a brief return to Texas this summer to visit extended family but told KTVT he would soon leave the U.S. again.
"For the safety of my family, I have to go back to Qatar," Mohamed said. "Right now, it's not very safe for anyone that's a minority."
"I got a lot of support in the beginning, but it's the hate that sticks," Mohamed added.
(H/T: KTVT-TV)
—
Follow the author of this story on Twitter and Facebook: