Former Vermont Gov. Howard Dean blasted MSNBC's coverage of Democratic presidential nominee Hillary Clinton's trustworthiness troubles when confronted with a poll regarding Americans' impressions of her honesty during an interview Monday on the left-leaning network.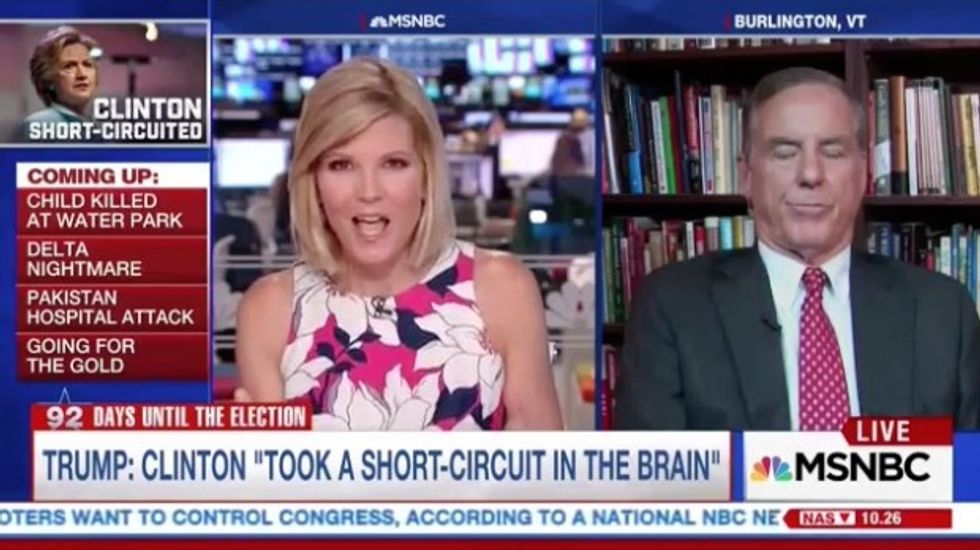 Image source: YouTube
A recent Washington Post-ABC News poll found that only 38 percent of Americans think Clinton is honest and trustworthy, and 59 percent believe she is not.
When asked about the poll, Dean, a onetime chairman of the Democratic National Committee, said Republicans will "bore in on" Clinton's poll numbers because "we're in the middle of a presidential campaign" and they have "nothing to talk about."
Dean chided anchor Kate Snow for even discussing the numbers.
"The reason those numbers are the way they are is because that's all the Republicans talk about," Dean said. "And frankly, you all take them seriously."
Dean said that now that Clinton has been "cleared" by the FBI on "the two things that were really serious," he's not sure "why you even take any bother with these people when they talk about this kind of stuff."
"This is craziness," he added.
Dean also defended Clinton's use of a private email server while she was secretary of state.
"The director of the FBI said she was truthful and there were no classified emails," Dean said. "What more do you want?"
Watch below:
—
Follow the author of this story on Twitter and Facebook: