Audio has emerged of a Democratic Senate candidate saying that Supreme Court Justice Antonin Scalia's death "happened at a good time."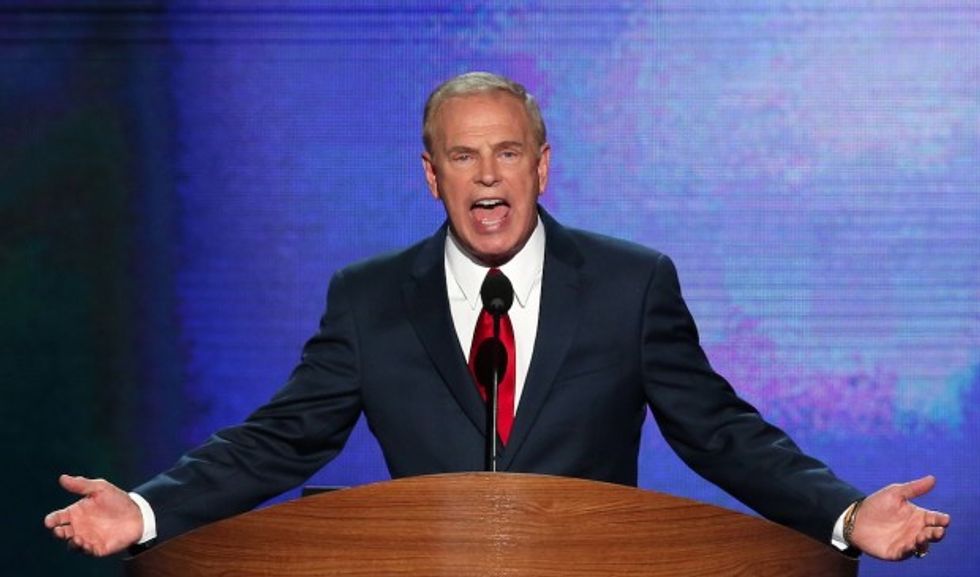 Former Ohio Gov. Ted Strickland speaks at the 2012 Democratic National Convention. (Alex Wong/Getty Images)
During remarks at a recent AFL-CIO event in Cleveland, former Ohio Gov. Ted Strickland, who is now running for Senate, said, "In about three and a half months, we'll make a decision about who occupies the executive branch, what party controls the Senate, and growing out of those two decisions will be the future of the United States Supreme Court."
"And my friends, a lot of average citizens out there don't understand the importance of that court," Strickland said. "I mean, the death of Scalia saved labor from a terrible decision."
"And I don't wish anyone ill," Strickland said as the crowd laughed. "But it happened at a good time because once that decision had been made, it would have been tough to reverse it."
Strickland was referring to the Supreme Court's March 29 4-4 decision in Friedrichs v. California Teachers Association, which upheld public-sector unions' ability to collect fees from non-members. The vote that would have been cast by Scalia — who died in February — would likely have resulted in a different outcome.
A spokesperson for Strickland's campaign did not immediately return TheBlaze's request for comment.
Strickland told Cincinnati.com that his comment "was an insensitive remark and I apologize."
Listen Below:
—
Follow the author of this story on Twitter and Facebook: