Milwaukee's police chief revealed Sunday that a black police officer fatally shot the armed black man whose death sparked violence and destruction in the city Saturday night into Sunday morning.
Chief Ed Flynn added that the officer isn't being identified over concerns for his safety, WITI-TV reported.
The officer in question is 24 years old and has six years of service with the Milwaukee Police Department, WITI said, adding that three of those years he's spent as an officer.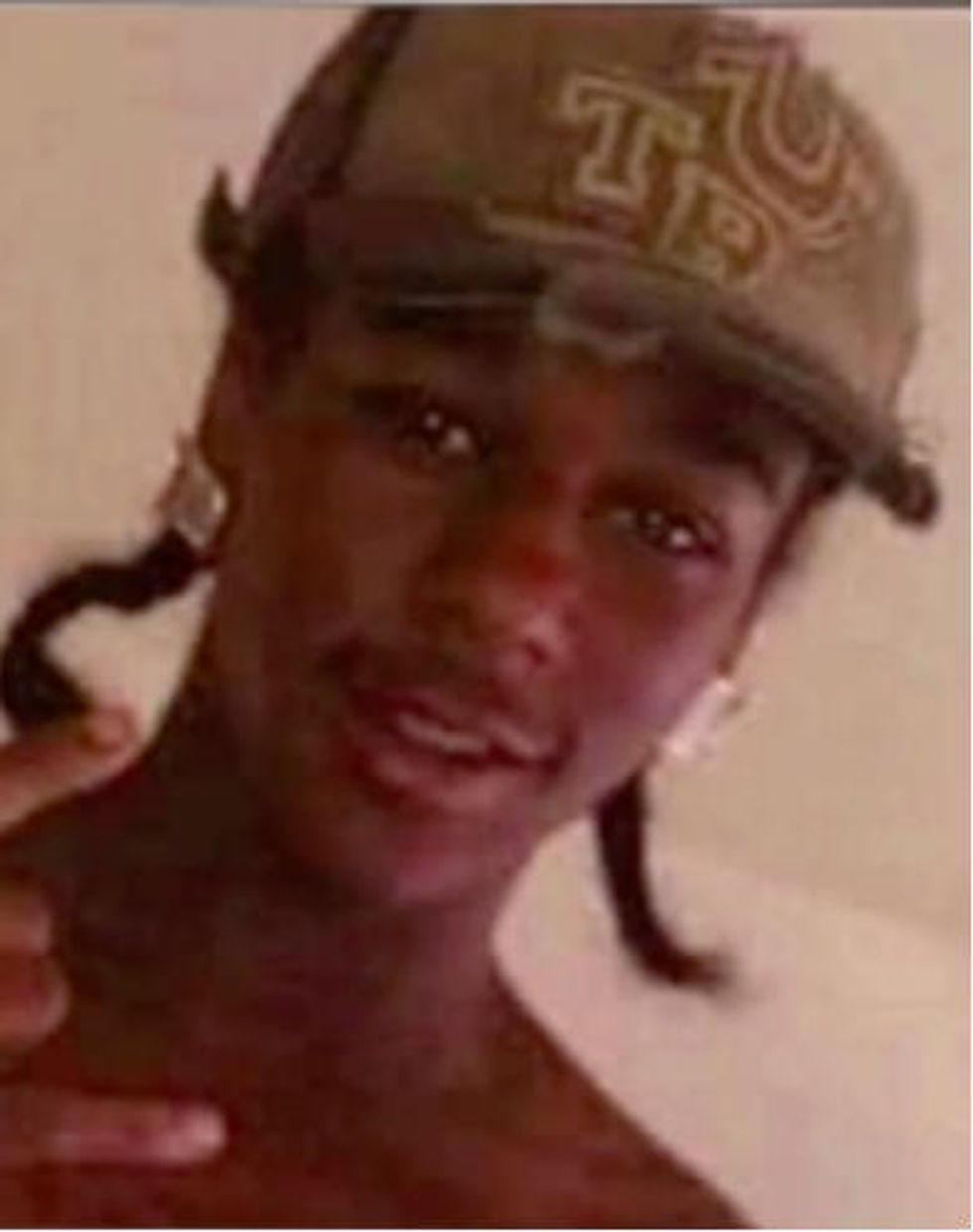 Sylville Smith (Image source: WISN-TV)
Flynn identified 23-year-old Sylville Smith as the shooting victim, adding that he'd fled a traffic stop. Mayor Tom Barrett said police body camera footage showed Smith holding a gun when he was shot several times.
"It was in his hand. He was raising up with it," Flynn said at a Sunday news conference.
After watching the officer's body camera footage, Flynn said the entire incident took about 25 seconds, from the start of the traffic stop until shots were fired. He said Smith ran "a few dozen feet" after being stopped, and turned toward the officer while holding the gun. He said it was unclear how many rounds the officer fired in response.
Flynn said he didn't know what prompted the traffic stop, but described Smith's car as "behaving suspiciously" and suggested it was a rental car that may have been stolen.
Flynn said Smith had a "lengthy arrest record."
Smith was accused in a shooting last year and charged with recklessly endangering safety, a felony. He was subsequently accused of pressuring the victim to recant statements that identified him as the gunman and was charged with trying to intimidate a witness, the newspaper reported.
It's unclear why both charges were dropped.
He also pleaded guilty to carrying a concealed weapon in 2014. Smith was cited for driving without a license or insurance, speeding and driving with open intoxicants earlier this year. Court records identify Smith as black.
Smith's father, Patrick Smith, blamed himself for his son's death, WITI reported.
"They`re looking at their dad like, 'he's doing all these things.' I just got out of jail probably two months ago, but I've been going back-and-forth in jail and they see these things," he told the station, "so I`d like to apologize to my kids because this is the role model they look up to. When they see the wrong role model, this is what you get."
Barrett praised police officers and firefighters.
"For the last 24 hours, this community has experienced a lot," Barrett said, according to WITI, adding that "we have been challenged in a way we have not been challenged for years."
"[Saturday] night was unlike anything I have seen in my adult life in this city," he added. "I'm proud of the way our police officers and firefighters responded. What you saw [Saturday] night was tremendous restraint by our officers. Not a single shot was fired by the police."
Smith's death sparked explosive protests in northern Milwaukee, a town of 600,000 where roughly 40 percent of residents are black. At least four businesses were burned down in the protests that stretched into Sunday morning, leading Gov. Scott Walker to activate National Guard troops in case violence persists.
The Associated Press contributed to this story.
This story has been updated.
—
Follow the author of this story on Twitter and Facebook: