Donald Trump's Republican presidential campaign once again announced a major shake-up among to its key staff — with only 82 more days until the election.
Stephen Bannon, executive chairman of Breitbart News, is among the new hires and has been appointed chief executive, the Trump campaign announced in an email Wednesday. Bannon will temporarily step down from his job at the pro-Trump website to work full-time with the campaign "in a new position designed to bolster the bussiness-like approach of Mr. Trump's campaign," the email announced.
GOP strategist and pollster Kellyanne Conway is also joining Trump's team as campaign manager.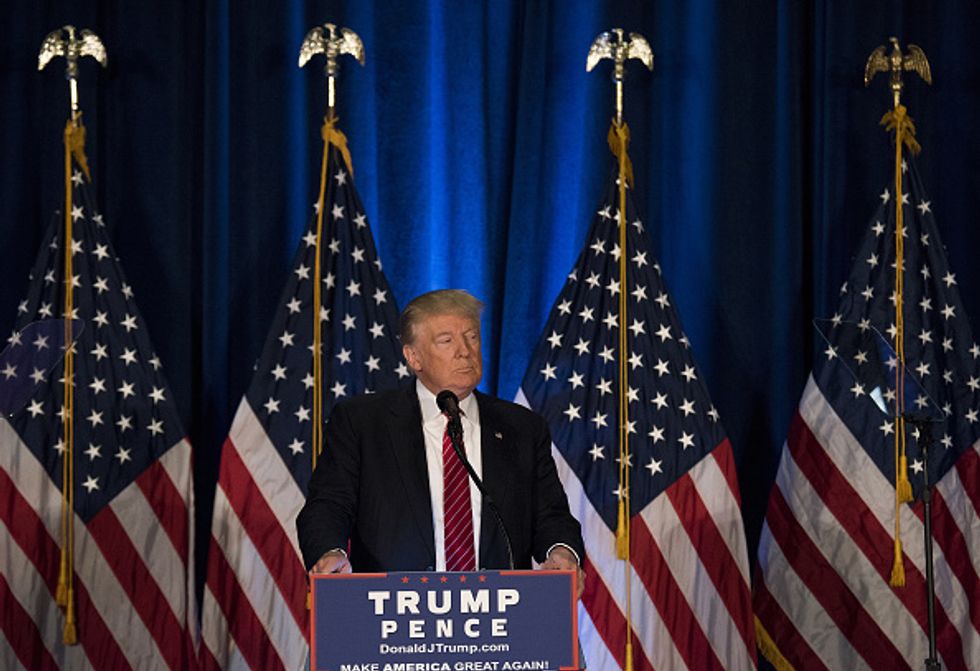 2016 Republican presidential nominee Donald Trump during a campaign event at Youngstown State University in Ohio. (Getty Images/Ty Wright)
Paul Manafort will remain as campaign chairman and chief strategist — although these new staff additions are widely seen as a demotion for Manafort as he has come under fire for his ties to former Ukrainian Prime Minister Victor Yanukovich.
"It is imperative we continue to expand our team with top-tier talent," Manafort said in a statement regarding the staff additions. "Steve and Kellyanne are respected professionals who believe in Mr. Trump and his message and will undoubtedly help take the campaign to new levels of success."
Trump told the Wall Street Journal — which first reported on the shakeup — that his decision to bring on these new "fantastic people" is because he wants "to win."
"I believe we're adding some of the best talents in politics, with the experience and expertise needed to defeat Hillary Clinton in November and continue to share my message and vision to Make America Great Again," Trump said in a statement Tuesday.
—
Follow Kaitlyn Schallhorn (@K_Schallhorn) on Twitter