New surveillance footage from outside a gas station in Rio de Janeiro shows the incident involving four American swimmers' that led Brazilian officials to seize three of their passports, preventing them from returning to the U.S.
In the footage, Ryan Lochte and two of his teammates are seen leaving a gas station just blocks from the Olympic venue. The men reportedly stopped at the establishment to use the bathroom, but were confronted outside after allegedly breaking down the door.
The swimmers are seen walking over to one cab parked outside the station, only to later get into another cab on the other side of a gas pump.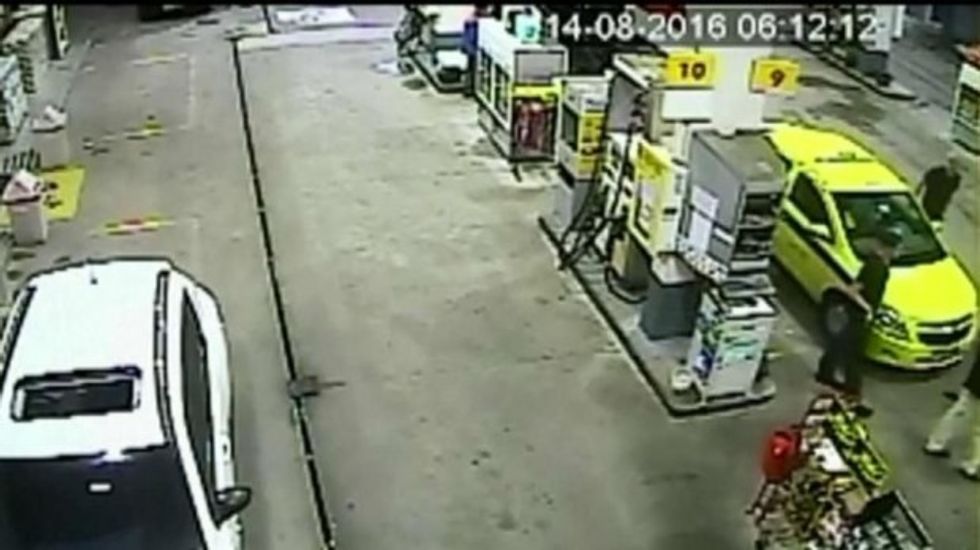 Image source: Fox News
A gas station attendant is seen approaching the vehicle the men are in just before all three get out. One appears to reach for his wallet, perhaps offering to pay for damage to the door.
But Lochte and his teammates were held until police arrived. That's when Lochte told police that they had been robbed at gunpoint.
Lochte has since returned to the U.S. but has not spoken publicly about the incident. Two of Lochte's fellow swimmers, Jack Conger and Gunnar Bentz, were removed from their flight home until an investigation has been completed.
Brazilian officials told reporters during a news conference Thursday that Lochte fabricated his initial robbery store to cover up the incident.
The scenario described by officials is quite different from the harrowing account Lochte described to NBC News on Monday.
(H/T: Fox News)
—
Follow the author of this story on Twitter and Facebook: