Actor Leonardo DiCaprio has backed out of hosting a fundraiser for Democratic presidential nominee Hillary Clinton, according to People.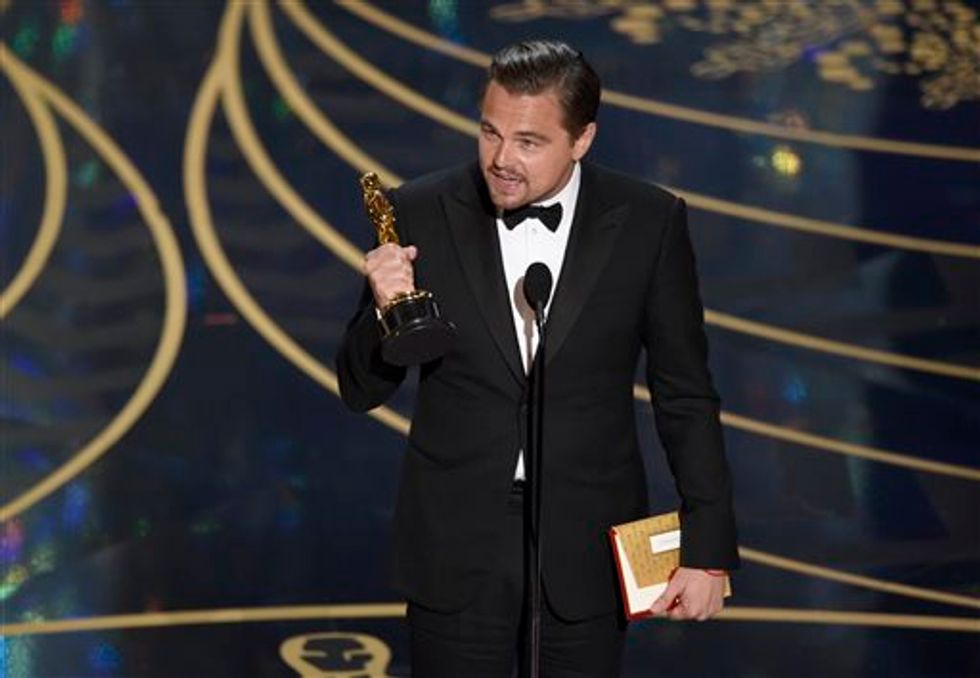 Leonardo DiCaprio accepts the Oscar for Best Actor at the Dolby Theatre in Los Angeles on Feb. 28. (Chris Pizzello/Invision/AP)
"Leonardo DiCaprio was scheduled to host a fundraiser with Hillary Clinton on Tuesday at his home in L.A.," a source "close to the event" told People. "Unfortunately, Leo is stuck in New York until Wednesday to finish his current project."
"Not wanting to leave Hillary hanging, Leo called his friends Justin and Jessica Biel and asked if they would host for him. They immediately agreed to fill in as hosts and moved the event to their home for Tuesday," the source added.
According to the Hollywood Reporter, the $33,400-per-guest fundraiser will now take place at the home of singer Justin Timberlake and actress Jessica Biel.
The Hollywood Reporter noted that the change of plans "comes as DiCaprio, 41, has become linked in press reports to a $3 billion Malaysian embezzlement scandal."
Josh Schwerin, a spokesperson for the Clinton campaign, said, "If we could have had the event at [DiCaprio's] home, we would have loved to."
"He was gracious enough to find us a new host. We hope to do something with him in the future," Schwerin said.
—
Follow the author of this story on Twitter and Facebook: