A group of men chanting "black lives matter" allegedly assaulted seven white victims in Akron, Ohio, Sunday, according to WOIO-TV.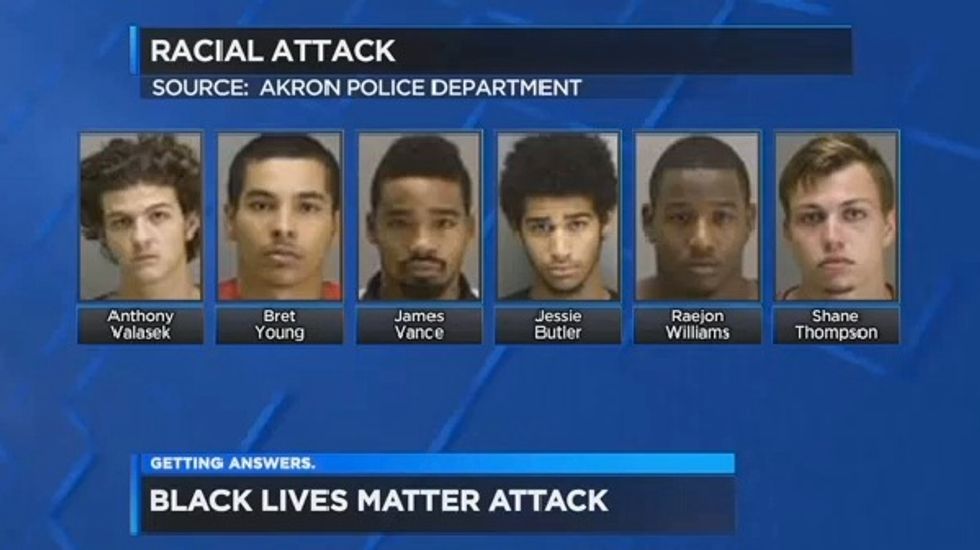 Image source: WOIO-TV
Police told WOIO that seven white men were assaulted by five black men and two white men. The assailants punched and kicked the victims and threw bottles at them. When one victim fell, the attackers allegedly kicked him repeatedly in the head until he lost consciousness.
Police reportedly found the suspects nearby the scene of the attack shortly after and arrested them.
—
Follow the author of this story on Twitter and Facebook: