Steve Bannon, the new CEO of Republican presidential nominee Donald Trump's campaign, suggested that Catholics use Hispanic immigration in order to inflate the number of Catholics in the United States, according to The Hill.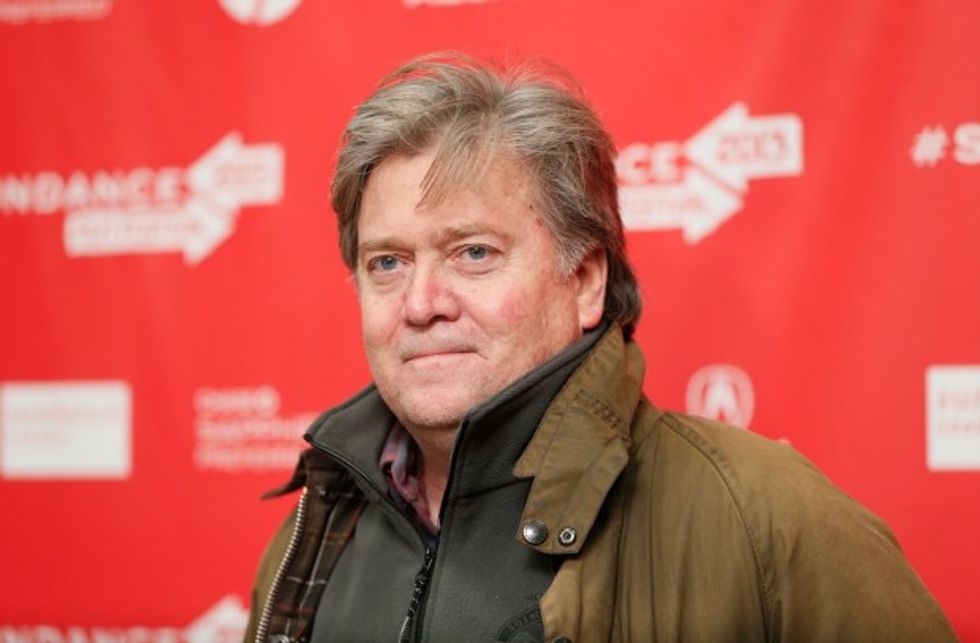 Stephen Bannon (Danny Moloshok/Invision/AP, File)
"I understand why Catholics want as many Hispanics in this country as possible, because the church is dying in this country, right? If it was not for the Hispanics," Bannon said on his radio program earlier this year. "I get that, right?"
Bannon's remarks came during a broadcast in which he grilled Robert P. George, a Princeton law professor, over an open letter to fellow Catholics he co-signed with other Catholic leaders calling Trump "manifestly unfit to be president of the United States."
The Hill also reported that Bannon accused House Speaker Paul Ryan (R-Wis.) of "rubbing his social-justice Catholicism in my nose every second."
According to the United States Conference of Catholic Bishops, the Catholic Church teaches that "a country has the right to regulate its borders and to control immigration" but must do so "with justice and mercy."
Bannon's remarks were met with criticism by those who defended the Church's ministry to immigrants.
Or maybe it's bc the Bible tells us to "love the stranger, for you were strangers in the land of Egypt." https://t.co/lkvjPebROm

— Kirsten Powers (@KirstenPowers) August 23, 2016
So it appears Catholicism is another subject that Bannon knows nothing about https://t.co/gyUZbtbwmx

— Matt Mackowiak (@MattMackowiak) August 23, 2016
Or maybe they've encountered the foundational text of their faith at some point? Hard to say https://t.co/nWA5veOYP4 https://t.co/TpuGsl8iC7

— EricaGrieder (@EricaGrieder) August 23, 2016
Oh thats why we do it. I thought it was because we care about fellow humans made in the image of God. #NeverTrump https://t.co/0d8DlsASSV

— Colby Nicholson (@ColbyNicholson) August 23, 2016
Yes, and then take control of the United States and put it under the authority of the Pope as is our right and duty. https://t.co/fGnQfCKeiM

— PEG (@pegobry) August 23, 2016
—
Follow the author of this story on Twitter and Facebook: