During her "Final Thoughts" Tuesday night, TheBlaze TV personality Tomi Lahren tore into Hillary Clinton and her senior aide Huma Abedin, who reportedly worked for a dozen years at the Journal of Minority Muslim Affairs, a Saudi-financed outlet in support of Sharia law and criticized as anti-woman.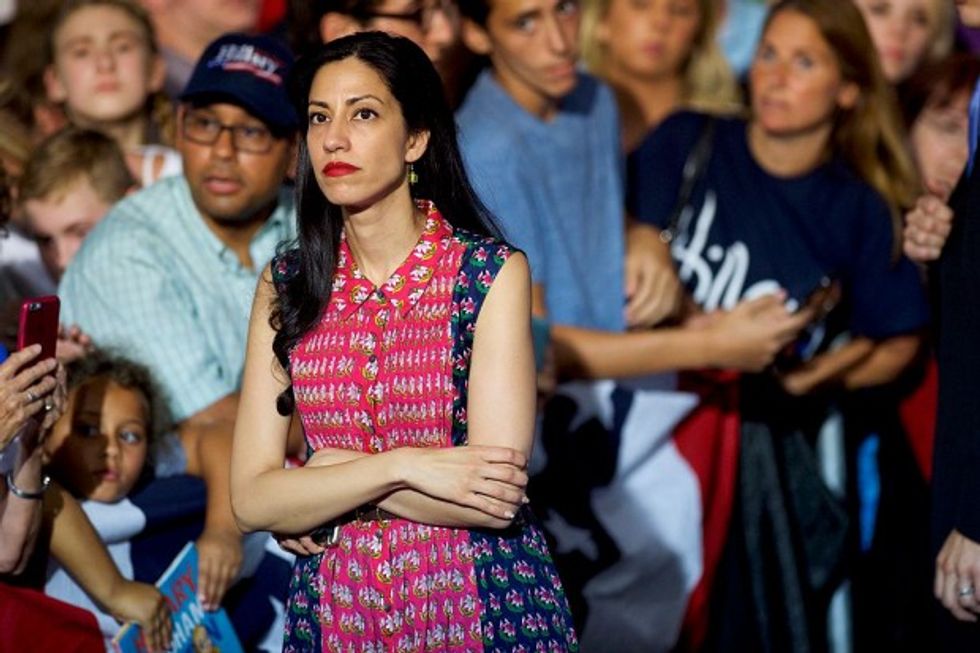 Mark Makela/Getty Images
"Is this really the woman, and the team, and the corruption you want to see in the White House?" Lahren asked, before going on to blast Clinton for deleting "more emails than she turned over," speaking of Clinton's use of a private email server during her time as secretary of state.
"Democrats, you're OK with that? Americans, you're OK with that? Never-Trumpers, you're OK with that?" she pressed.
Watch the entire segment below: –