Earlier this month, Sally Kohn, a liberal CNN commentator, took to Twitter to defend "progressive Muslims" and Shariah law. Following intense backlash for the defense, Kohn is digging her heels in.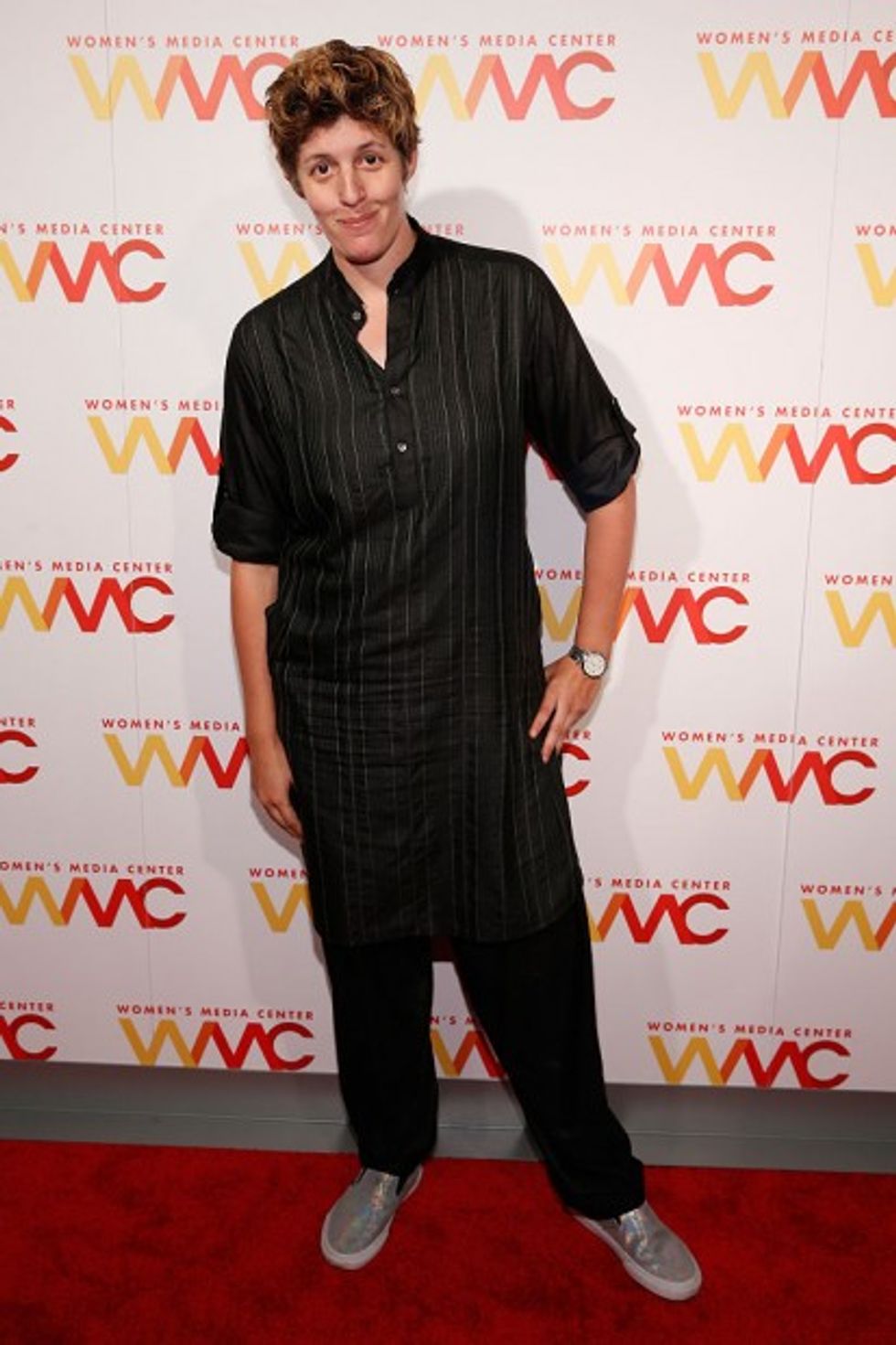 Brian Ach/Getty Images for The Women's Media Center
Her initial comment came after Donald Trump called for an "ideological" screening of Muslims entering the United States. The Republican nominee said the U.S. should refuse to allow anyone who believes "Shariah law should supplant American law" into the country.
Roughly one week after being heavily criticized for the controversial tweet, Kohn published an editorial on CNN asserting, "Trump doesn't understand what Sharia is." In the op-ed, the progressive pundit argues "understanding the truth about Islam is the best way to fight extremism within it."
In her view, adhering to Shariah law and being a progressive Muslim are not diametrically opposed, as many have argued, given the legal code's calling for violent forms of punishment and unequal treatment of women in a court of law. Sharia is enforced in fundamentalist Islamic countries like Saudi Arabia.
But Kohn argues:
In short, there is a difference between personal, spiritual Sharia and the political incorporation of Sharia into law. And within both, there are progressive interpretations as well as more fundamentalist conservative interpretations. So the word Sharia doesn't mean one thing.
The CNN personality goes on to quote Virginia-based writer Wajahat Ali, creative director of Affinis Labs, who said, "Every practicing Muslim — whether traditional or conservative or progressive — in some way follows Sharia."
"There's no book called Sharia. You can't rent it. It's subject to human interpretation and is malleable, thus explaining how Muslims have existed for 1,400 years in nearly every society," Ali added.
Kohn wrote that the word "Sharia" means "the path" in Arabic and, given its spiritual nature, suggested it's difficult to nail down a singular interpretation of the legal code.
"Critics of Sharia often miss these nuances, assuming for example that those who practice Sharia believe adulterers should be stoned and gay people thrown off roofs," Kohn wrote.
After Kohn's original defense of Shariah law, a satirical petition was started, as Mediaite noted, by users who felt the liberal opinion maker, who is openly gay, should go attempt to live under Shariah for one week.
—
Follow the author of this story on Twitter: