"I've already left the party, and I don't plan to go back."
Virginia millennial Craig Dixon's admission is a common one in young Republican circles after Donald Trump's ascension to the top of the party's 2016 ticket.
It's cliche, but it's true: Young people are the future of any political party. And millennials have officially surpassed baby boomers as the largest generation in the country.
Considering the level at which Trump is polling among millennials, if the Republican Party's future becomes too closely tied to that of its standard bearer, that future doesn't look too bright.
A recent USA Today/Rock the Vote poll of voters under 35 found that Democratic presidential contender Hillary Clinton is leading Trump, 56 to 20 percent.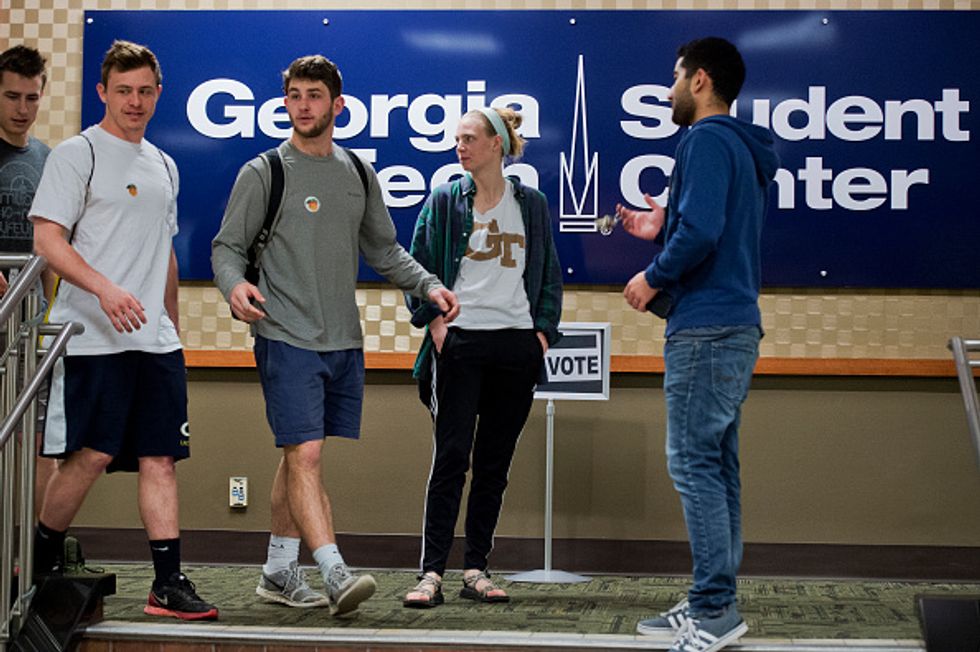 Students hang out near the polling place on the campus of Georgia Tech. (Getty Images/Tom Williams)
While it's no secret or surprise that young people tend to lean more liberal, the poll has larger implications for the GOP if voters continue to move to the left or leave the party entirely over its bombastic top-of-the-ticket candidate.
According to USA Today, "if the trend continues, the Democratic Party will have scored double-digit victories among younger voters in three consecutive elections, the first time that has happened since such data became readily available in 1952."
In fact, it was Trump's rise that pushed Dixon, 30, from the party he once called his own. The Virginia resident told TheBlaze that, while Trump may be attracting the blue-collar, typically apolitical Americans, it appears the party is in danger of "forgetting millennials" — a costly mistake.
"We're the largest age-based voting bloc in the country — all of us are now of voting age, and the GOP has chosen to self-immolate instead of addressing us," Dixon said.
[sharequote="center"]"I don't feel like our party is Donald Trump's party."[/sharequote]
Dixon certainly isn't alone in his assessment of the GOP leaving the Millennial generation behind in pursuit of a President Trump. Between Trump's politically incorrect rhetoric on the campaign trail and pressure from peers, many younger voters told TheBlaze that they have had a difficult time reconciling their support for the Grand Old Party with their concerns about its nominee.
As Joe Russo, a 30-year-old Republican who is supporting Libertarian candidate Gary Johnson, put it, Trump "has very old-fashioned views on things that mainstream Americans don't have old-fashioned views on anymore."
Conrad Close, 20, said he's recently grappled with whether he should leave the Republican Party since Trump hasn't been able to earn his trust.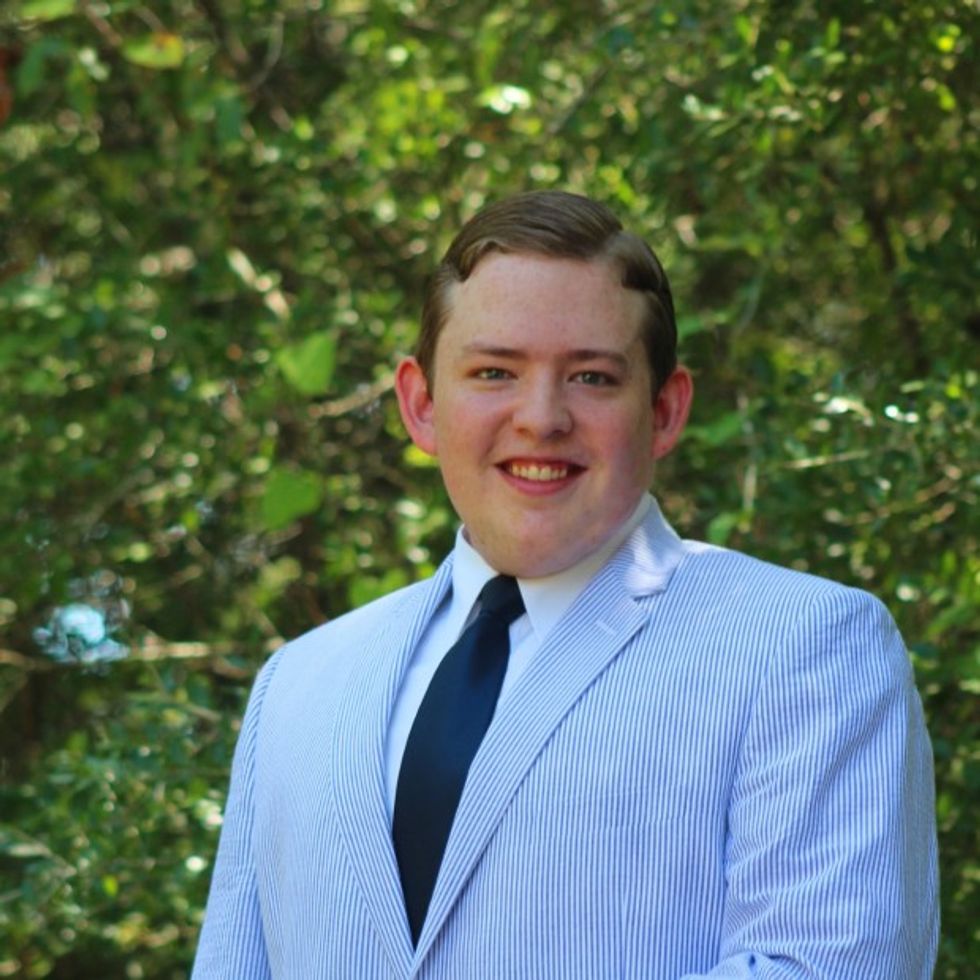 Georgia Southern University student Conrad Close says that he has grappled with leaving the GOP after Donald Trump became the 2016 nominee. (Image provided to TheBlaze.)
"Part of me wants to get as far away from the Republican Party as possible because as a college student, I get a ton of flack," Close, the founder of FreedomCrossroads.com, told TheBlaze in an interview. "That's the tough thing about being a Republican — people automatically link your name to Trump."
Millennials aside, Trump is down nearly six points to Clinton among all voters nationally, according to Real Clear Politics' aggregated polling data.
Like many younger GOPers, Close said he hopes Trump's influence on the party will be brief.
"It's been tough for me to stay, but at the same time, I was in the Republican Party before Donald Trump was in the Republican Party, so I don't feel like our party is Donald Trump's party," the Georgia Southern University student said. "After he loses in November, I'm hopeful that he and his people and the people he attracts will just fade off into the sunset and go back to what the Republican Party should be."
[sharequote="center"]"He's making a laughingstock of the Republican Party on the national front and world stage."[/sharequote]
Trump's nomination isn't just causing contention between liberals and conservatives on college campuses. Soon after Yale's College Republicans chapter announced its endorsement of Trump, several members of the club's executive board resigned in protest and began a new club — the Yale New Republicans.
Serving as co-chairs of the new organization, Michael Fitzgerald, 19, and Benjamin Rasmussen, 20, both told TheBlaze that they were unable to support Trump because he "doesn't represent what's best for America." Both students took umbrage with Trump's portrayal of Mexican immigrants as criminals as well as his criticism of the Gold Star soldier's family who spoke at the Democratic National Convention in July.
"The Republican Party should not be a party of Donald Trump's divisive rhetoric and hatred and bigotry," Rasmussen, a global affairs major on the international security track, said. "Quite frankly, he's making a laughingstock of the Republican Party on the national front and world stage."
Rasmussen said he did consider leaving the Republican Party once Trump became the nominee, and it could still be a possibility should the party continue to elect candidates who are "Trumpian" in nature.
"Donald Trump is so far from what Republicanism is, from what conservatism is and from what being a good American is," Rasmussen said. "There is just no way that I could support him."
Fitzgerald echoed that sentiment, and said that, while he is still uncertain of who exactly he will vote for in November, he knows for sure it won't be Trump or Clinton.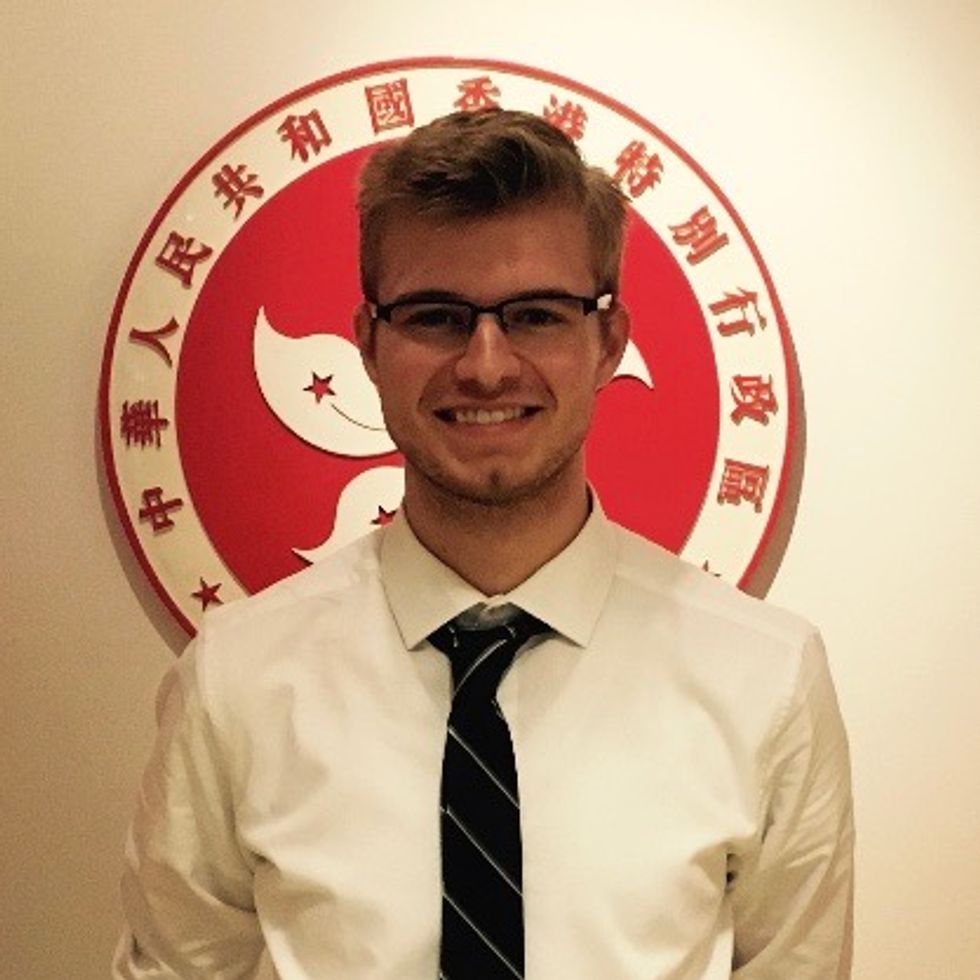 Benjamin Rasmussen, 20, co-founded the Yale New Republicans after the university's College Republicans chapter endorsed Donald Trump. (Image provided to TheBlaze.)
For now, the students are focusing on growing the New Republicans, which will work to advance conservative candidates in state elections who represent the "core issues" of limited government, conservative fiscal policy and strong national security.
"As a young Republican, we're already kind of the odd man out," Rasmussen said. "We're the vast political minority. Trying to introduce more people to the party, we need to uphold our party's best policies — sound economics, strong national security, equal opportunity for all."
Trump undermines those attempts, he added.
"When someone like Donald Trump runs, then we no longer become the party that tries to promote those values," Rasmussen said. "The party gets hijacked by Donald Trump's rhetoric, which is completely antithetical to the best policies our party represents."
Fitzgerald, a history and political science major, added, "Donald Trump hurts the party for this election and countless elections to come as younger voters become more engaged in the process."
Robert Knee, a 21-year-old Seton Hall University student, said he won't vote for Trump in November.
But he plans to stick with the Republican Party for the long haul, and hopes it will distance itself from Trump in future cycles.
"I'm not leaving. I'm staying on board," he said. "There's a lot of work that's going to [need to] be redone and ultimately I think our party message is the best message going forward in this country."
Leigh Munsil contributed to this report.
—
Follow Kaitlyn Schallhorn (@K_Schallhorn) on Twitter