A police officer was stabbed by a knife-wielding attacker inside a police station in Toulouse, France, Tuesday afternoon, according to French officials.
The French newspaper Le Figaro reported that the female officer sustained serious, though not life-threatening, injuries. Police spokesman David Delattre said that she was stabbed in the neck and that the attacker, a 31-year-old man, was arrested.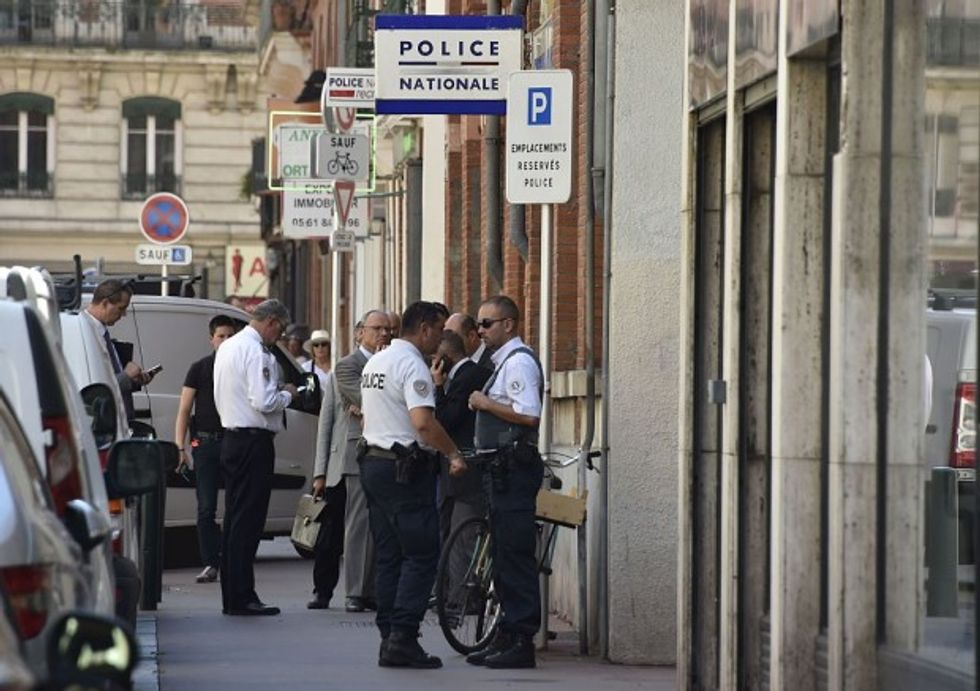 French police officers stand guard by a police station in Toulouse where a female police officer was stabbed Tuesday. (Pascal Pavani/AFP/Getty Images)
The assailant entered the Rempart Saint-Etienne police station, pretending to be filing a complaint, in an attempt to steal the officer's firearm, but when he did not succeed, he stabbed her, according to La Dépêche du Midi.
An anonymous interior ministry official, who was not permitted to speak on the altercation, said it was too soon to determine whether the "attack was of a terrorist nature," Fox News reported. Local authorities believe the attacker has psychiatric disorders.