When a Detroit police officer was caught on video last week doing a good deed — using her off-duty hours to give school supplies to a little girl in need — the clip hit Facebook and garnered lots of praise from neighbors.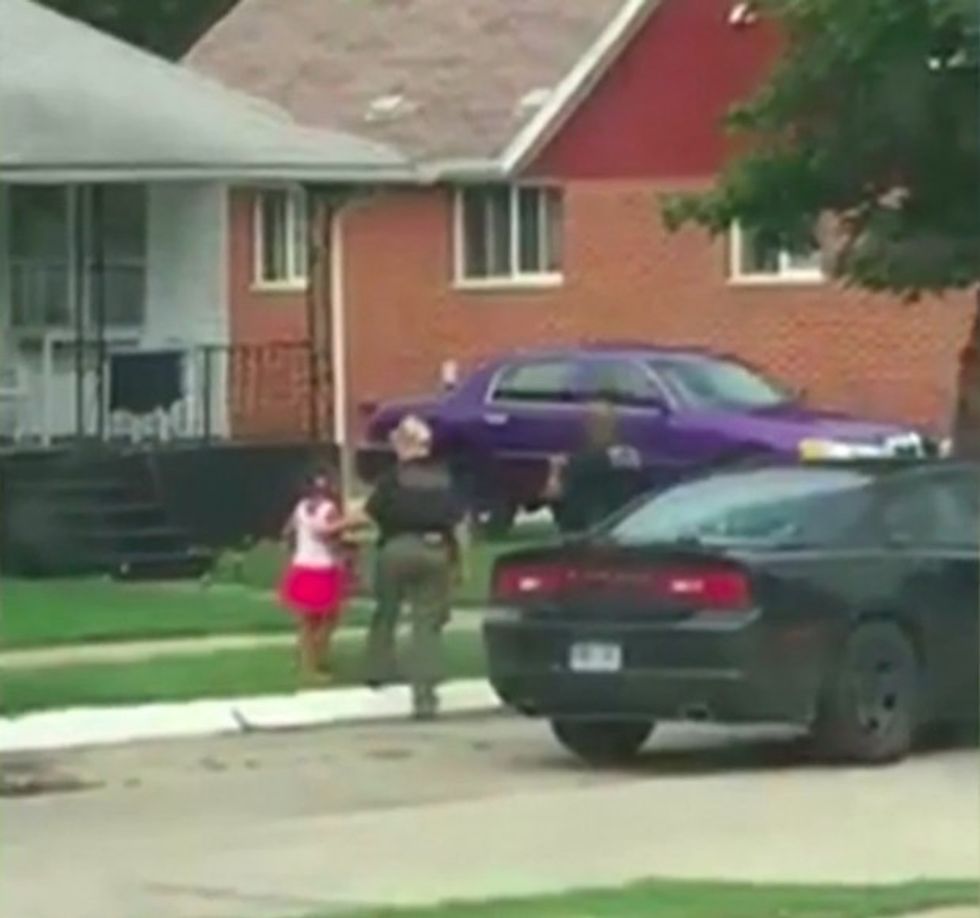 Image source: WJBK-TV
But not everybody felt similarly.
Some commenters ridiculed the officer and complained they've been arrested by her, WJBK-TV reported.
"She's a well-known officer in the 11th precinct," Assistant Chief Steve Dolunt told the station. "She wears plain clothes, she's made a lot of arrests, and some people don't like to get arrested."
But one comment in particular was alarming. A user going by "Gee Ross" declared "kill that pig" Sunday night, WJBK reported.
As you can imagine, that didn't sit too well with cops.
"You want to threaten one of my people, then guess what?" Dolunt told the station. "It's time to pay the piper."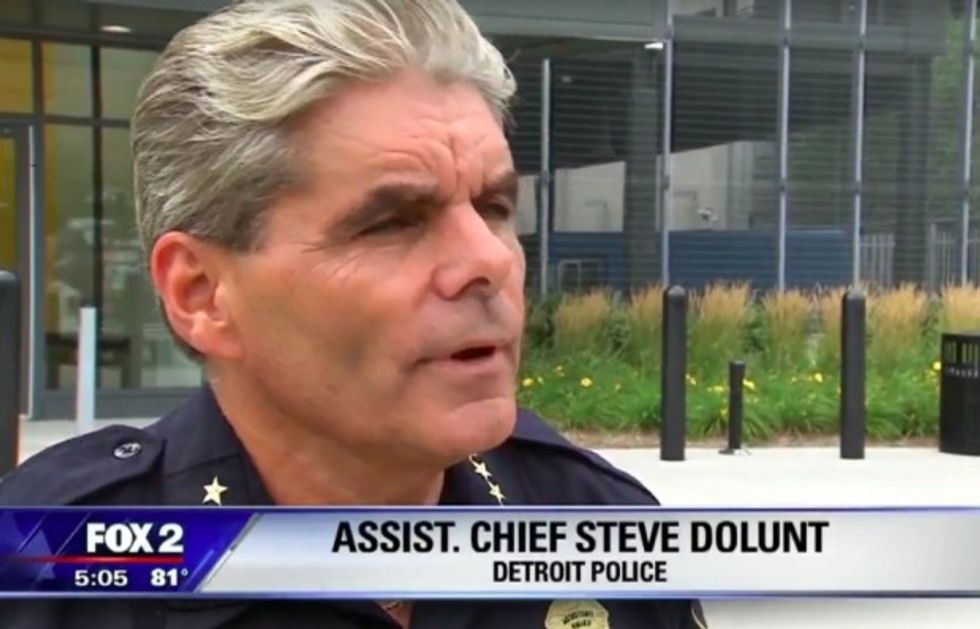 Image source: WJBK-TV
Police tracked down "Gee Ross" the next day with assistance from federal authorities, arrested him and threw him behind bars to await charges, WJBK said.
Dolunt told the station another Facebook user tipped off police about the threat.
"If it's a threat against police, they should call us," he told the station. "Actually if it's a threat against anyone, we should be notified."
And police won't be letting such threats pass without action.
"We have rights, too, we have families too," Dolunt told WJBK. "And if you want to put it out there that you want to kill us, we'll we're going to lock you up. I don't want to kill you, I want to lock you up."
(H/T: Mad World News)