Child welfare officials are investigating former New York Democratic Rep. Anthony Weiner in the wake of a report that he sent a lewd image to a woman while lounging in bed beside his young son, according to the New York Post.
The Administration for Children's Services has launched a probe of Weiner's actions, the Post reported.
TheBlaze previously reported that Weiner purportedly shared a vulgar image of himself with his young son Jordan in the photo's frame. After the image of her husband was published, Huma Abedin, a top aide to Democratic presidential nominee Hillary Clinton, announced that she will separate from him.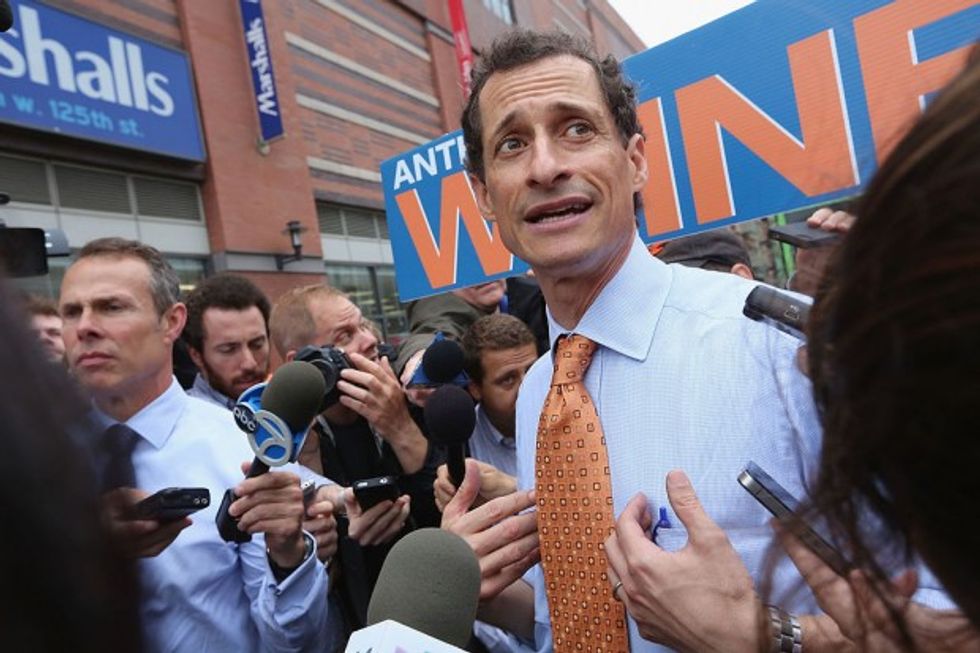 Former New York Democratic Rep. Anthony Weiner (Mario Tama/Getty Images)
The Post also reported that Weiner once bragged to a woman that his son is a "chick magnet." He sent her at least nine images of the child — including the one that prompted his wife to announce their separation.
New York City Mayor Bill de Blasio (D) told reporters Tuesday he finds the latest Weiner scandal — and it's ensuing aftermath — "incredibly sad."
When asked if Weiner's scandal marks the end of his political career, de Blasio said, "I think he is someone who should address his issues and not worry about public office."
Weiner's previous sexting scandals led him to resign from Congress and derailed a bid for mayor of New York City.
—
Follow the author of this story on Twitter and Facebook: