One day after indicating he was mulling over the prospect of resigning, Maine Gov. Paul LePage (R) said Wednesday he will not be vacating his office.
LePage made the decision after meeting with Drew Gattine, the Democratic state lawmaker the embattled governor berated in a profanity-laced voicemail last week, according to a report from the Boston Globe. LePage sent the fiery message after apparently being incorrectly told that Gattine had said the governor was racist.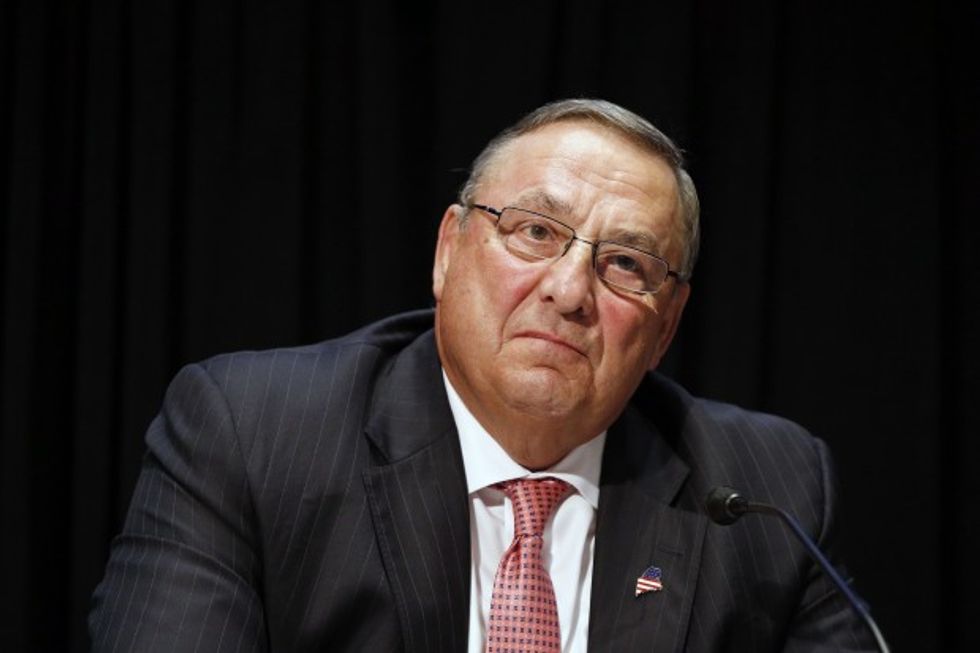 Maine Republican Gov. Paul LePage (AP Photo/Michael Dwyer, File)
Facing pressure from his Democratic counterparts to pursue "corrective action," LePage said, instead, that, along with his wife and children, will seek "spiritual guidance" on the issue.
"I'm not an alcoholic, and I'm not a drug addict, and I don't have mental issues," he said. "What I have is a backbone, and I want to move Maine forward."
In addition, he told reporters Wednesday he will no longer speak to members of the media, whom he accused of spreading controversies involving him.
"I will no longer speak to the press ever again after today," LePage said. "And I'm serious. Everything will be put into writing. I'm tired of being caught in the gotcha moments."
Regardless, Democratic House Speaker Mark Eves stands by his call for LePage to resign.
"This has never been about an apology for the governor's profane and threatening voice message," he said. "By his continued erratic behavior Governor LePage has proven again he is unfit to serve as Maine's governor."
—
Follow the author of this story on Twitter: