Julian Assange, founder of WikiLeaks, tore into the media during a Facebook Live interview with the New York Times Wednesday, claiming journalists are "erecting a demon" by favoring Democratic presidential nominee Hillary Clinton and sheltering her from public scrutiny.
"What kind of press environment is this going to lead to post-election?" he pondered. "The American liberal press, in falling over themselves to defend Hillary Clinton, are erecting a demon that is going to put nooses around everyone's necks as soon as she wins the election, which is almost certainly what she's going to do."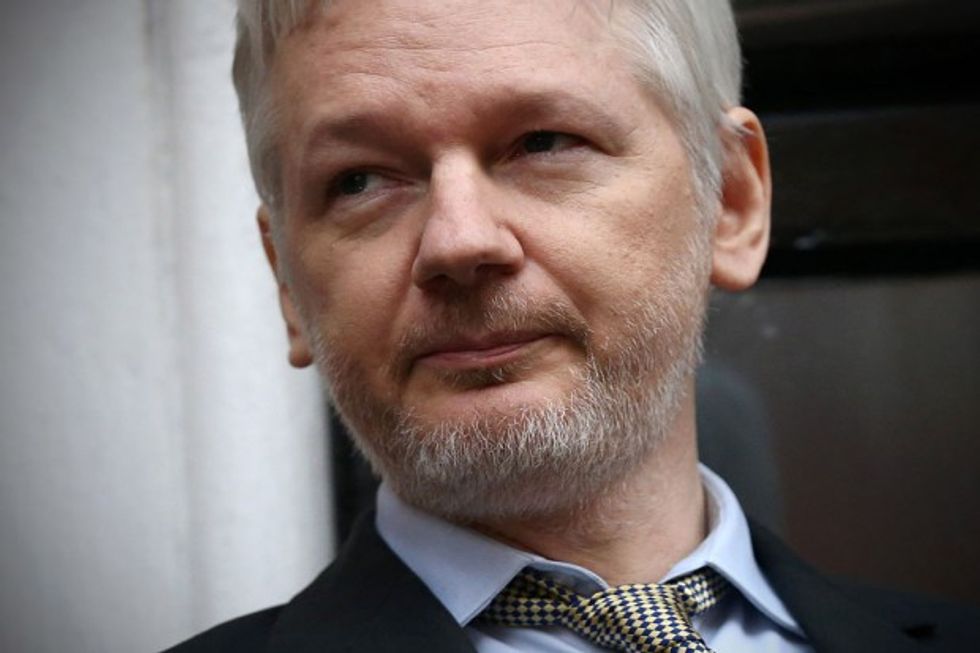 Julian Assange (Carl Court/Getty Images)
In his view, Clinton is "whipping up neo-McCarthyist hysteria about Russia." The Democratic presidential nominee, along with many U.S. security officials, have indicated Russia is behind the infamous email hacks at the Democratic National Committee and the Democratic Congressional Campaign Committee.
Moreover, former CIA Director Michael Morrell wrote in an August editorial for the Times that Russian President Vladimir Putin has "recruited Mr. Trump as an unwitting agent of the Russian Federation," adding, "I will do everything I can to ensure that [Clinton] is elected our 45th president."
Several reports indicated Assange was calling Clinton "a demon," but he pushed back against that. Instead, the publisher said in a statement he was calling McCarthyism "a demon" being propped up by the Democrat's campaign.
No, Assange didn't say Clinton is a 'demon'. The 'demon' is neo-McCarthyist hysteria erected by the liberal press: pic.twitter.com/3Lsab6h4ik

— WikiLeaks (@wikileaks) September 1, 2016
WikiLeaks is the publication behind the major email dumps at the DNC, which ultimately led to the resignation of Florida Rep. Debbie Wasserman Schultz as the committee's chairwoman. She has since taken a job working for Clinton's campaign.
Late last month, Assange told Fox News host Megyn Kelly that his outlet will release "thousands of pages" of "significant" documents regarding the former secretary of state ahead of the Nov. 8 election.
While many have criticized Assange and WikiLeaks for being opposed to Clinton and aiding the Trump campaign, the computer programmer did say earlier this year that the 2016 election is like a choice between "cholera or gonorrhea."
Watch the full Times interview with Assange:
—
Follow the author of this story on Twitter: