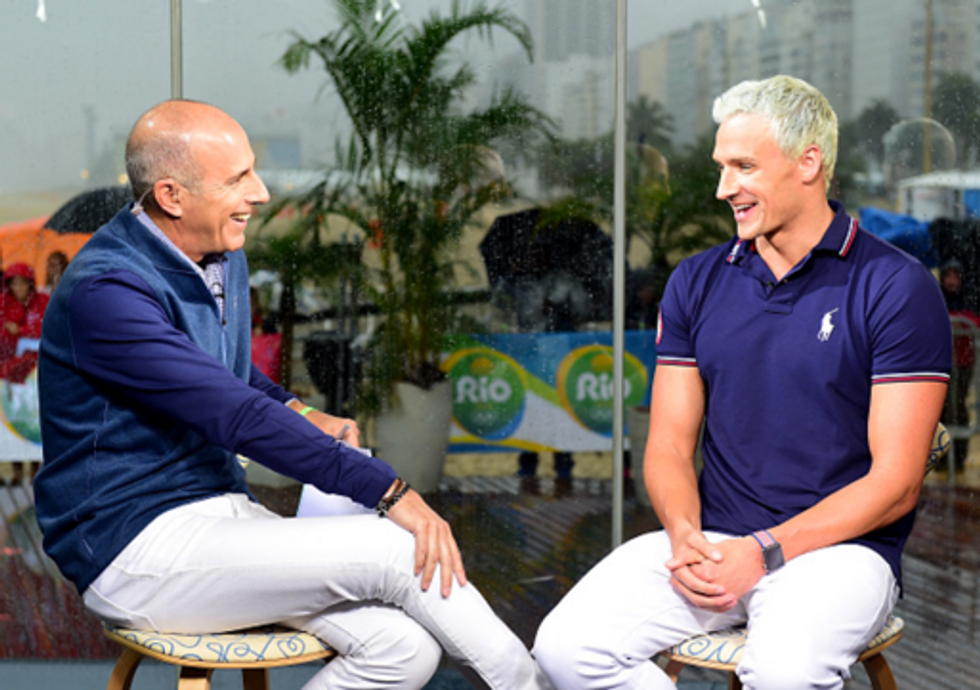 Matt Lauer speaks with U.S. Olympic swimmer Ryan Lochte on the Copacabana Beach. (Harry How/Getty Images)
Tomi Lahren's fired up about the selection of NBC's Matt Lauer to moderate the first forum between Hillary Clinton and Donald Trump.
Lauer was recently listed as a notable member of the Clinton Foundation, a status that has since been scrubbed from the website, causing many to question his journalistic impartiality on questioning both candidates fairly.
"I wonder if Matty will drill Hillary Clinton the same way he drilled Ryan Lochte over his Rio bathroom scandal?" Lauren said. "I'm going to go ahead and say, probably not. Or the way he lectured Donald Trump on alienating women voters and being sexist. I'm going to go ahead and say, probably not."
Lahren's full, three-minute "Final Thoughts" segment: