In an about-face from his previous position, conservative radio host Mark Levin has decided he will, in fact, vote for Donald Trump in November.
"I'm gonna vote for Donald Trump. I'm gonna wind up voting for Donald Trump on Election Day," Levin reluctantly admitted Tuesday on his radio show, noting Texas Sen. Ted Cruz was a far better choice for the conservative electorate.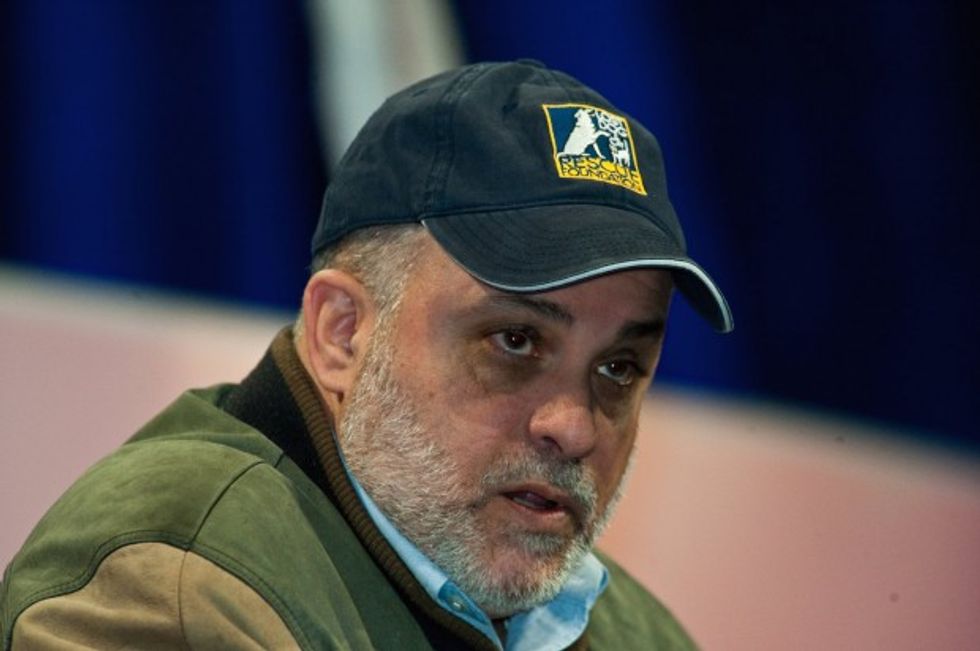 NICHOLAS KAMM/AFP/Getty Images
He did offer a few caveats, though, with his endorsement. Levin told his listeners, many of whom are sure to be frustrated by the announcement, that he takes "no responsibility for the dumb things" Trump or his surrogates say between now and Nov. 8.
The announcement of his decision to cast his ballot for the Republican presidential nominee comes several months after the conservative talker stated, "I am not voting for Donald Trump."
"Period," he insisted at the time.
Seemingly anticipating the impending backlash he would receive, Levin posted the decision on his Twitter account, telling his followers to "have at it ... but watch your language."
Have at it ... but watch your language https://t.co/z9Jm4RLGyb

— Mark R. Levin (@marklevinshow) September 6, 2016
Before informing his listeners who he intends to vote for in the fall, Levin said he has not been in touch with the Trump campaign and has in no way been advising Trump, other than a conversation early on in the Republican primary in which he asked the billionaire businessman to tone down his rhetoric.
Even though he will be voting for Trump, Levin still outlined problems he has with the GOP standard-bearer, who — in his view — still has a long way to go, despite polls showing he is closing the margin between him and Democratic rival Hillary Clinton.
"Trump, despite the CNN poll, has a lot of work to do to make up ground in these battleground states," Levin said, referring to the latest survey showing the Republican with a 2-point lead over Clinton. "But Hillary is so awful, I just don't know. I'm not in the prediction business."
The new CNN/ORC poll was conducted between Sept. 1-4 and found that, if the election was held today, Trump would win with 45 percent of the vote, beating Clinton, who garnered 43 percent support among likely voters. The results, however, are within the poll's margin of error of plus or minus 3.5 points.
Listen to Levin's endorsement below:
—
Follow the author of this story on Twitter: