Though he has yet to offer an endorsement this election cycle, 2012 Republican presidential nominee Mitt Romney is calling for the Libertarian ticket to be included in the presidential debates this fall.
Romney posted a tweet Wednesday afternoon, saying he hopes to see Libertarian presidential nominee Gary Johnson and his running mate, Bill Weld, Romney's gubernatorial predecessor in Massachusetts, on the debate stage alongside GOP nominee Donald Trump and Democratic candidate Hillary Clinton.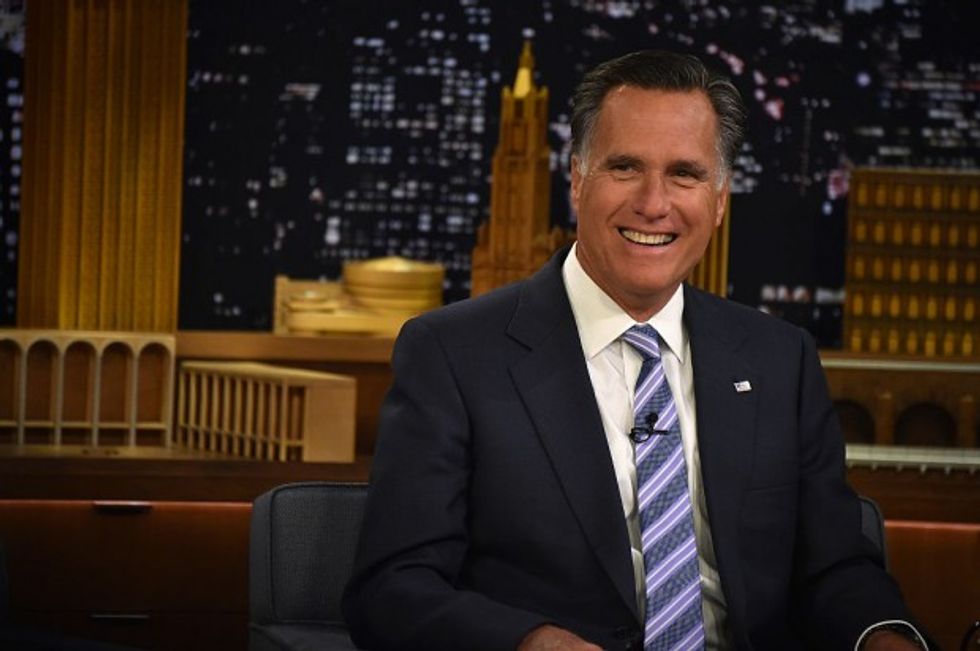 Theo Wargo/NBC/Getty Images for 'The Tonight Show Starring Jimmy Fallon'
Throughout the course of the election, Romney has voiced extreme dissatisfaction with both Clinton and Trump, even suggesting he may cast his ballot for the Libertarian ticket on Election Day.
"If Bill Weld were at the top of the ticket, it would be very easy for me to vote for Bill Weld for president," Romney told CNN earlier this summer.
Following Romney's proclamation, Weld and Johnson indicated to CNN's Wolf Blitzer that the former presidential nominee was considering an endorsement.
In order to appear in the debates, Johnson and Weld must garner at least 15 percent support nationally in five recent public opinion polls. Johnson is, at present, the closest third-party candidate to that threshold.
The latest RealClearPolitics average has Johnson with 8.6 percent support. In August, two polls showed the former New Mexico governor with 12 percent support along with one other in which he received 11 percent support among the electorate.
According to a report from The Hill, all three debate venues have indicated they are preparing a third lectern just in case a third-party candidate qualifies for the debates. The first showdown is set for Sept. 26 at Hofstra University.
—
Follow the author of this story on Twitter: