New York Attorney General Eric Schneiderman said Tuesday his office is investigating the Donald J. Trump Foundation to ensure it's following all regulations "governing charities in New York."
In a statement to Politico, a source familiar with the probe confirmed Schneiderman's office has, in fact, "opened an inquiry into the Trump Foundation based on troubling transactions that have recently come to light."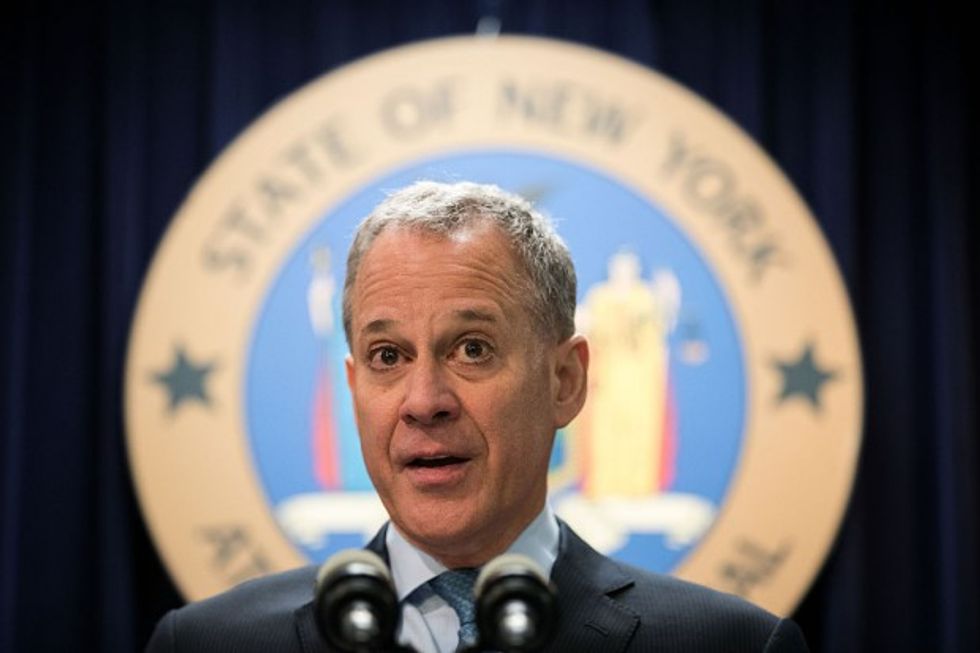 Drew Angerer/Getty Images
The New York attorney general discussed the matter in an interview with CNN's Jake Tapper Tuesday afternoon.
"My interest in this issue really is in my capacity as regulator of non-profits in New York state, and we have been concerned that the Trump Foundation may have engaged in some impropriety from that point of view," Schneiderman told "The Lead" host. "And we've inquired into it and we've had correspondence with them. I didn't make a big deal out of it or hold a press conference. We have been looking into the Trump Foundation to make sure it's complying with the laws governing charities in New York."
In addition to this latest inquiry, Schneiderman has also been dealing with Trump for months in regard to a fraud lawsuit filed against Trump University, The GOP presidential nominee's embattled real estate training program.
News about the probe into the Trump Foundation comes as the New York real estate mogul faces scrutiny due to recent reporting by the Associated Press and the Washington Post. According to the Post, Trump has not donated to his own foundation since 2008 and was accused of spending "$20,000 of money earmarked for charitable purposes to buy a six-foot-tall painting of himself."
In addition, the Trump Foundation made an illegal donation to Florida Attorney General Pam Bondi when she was considering joining Schneiderman in a fraud case against Trump University, which she ultimately decided against.
Both Trump and Bondi have denied there was any connection between her decision not to take legal action against Trump University and the donation.
—
Follow the author of this story on Twitter: