NEW YORK (AP) -- New York's governor now says it looks like the Manhattan bombing could be an act of terrorism with a foreign connection.
Democratic Gov. Andrew Cuomo made the statement Monday after the New York Police Department said authorities were searching for 28-year-old Ahmad Khan Rahami in connection with the bombing. He is a naturalized citizen from Afghanistan.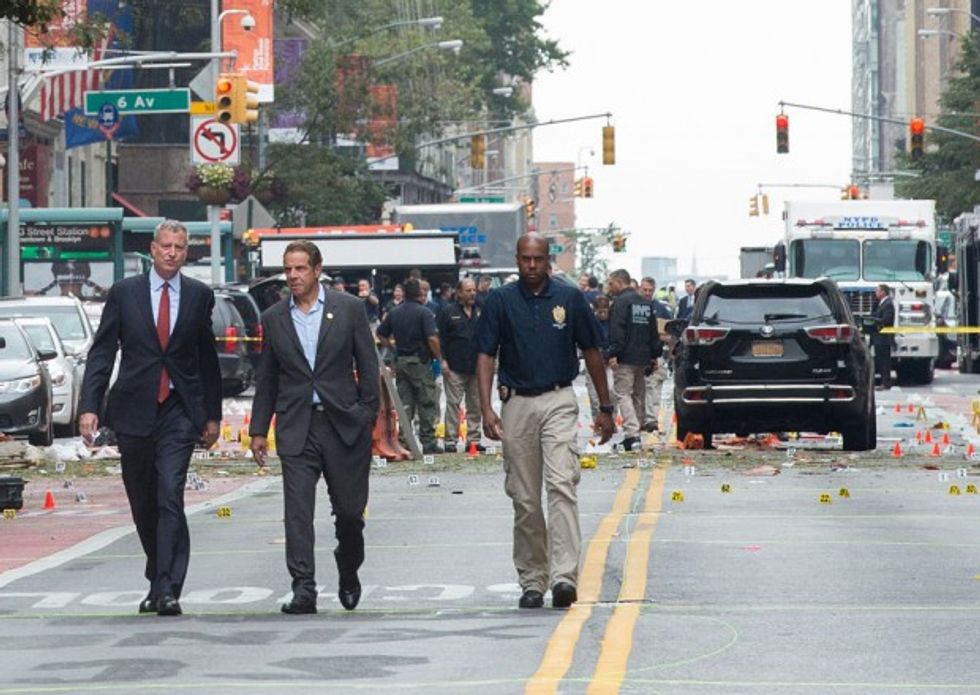 New York Governor Andrew Cuomo and New York City Mayor Bill de Blasio arrive at the scene of an explosion on West 23rd Street, Sept, 18, 2016. (Getty Images/BRYAN R. SMITH/AFP)
Cuomo says: "Today's information suggests it may be foreign related, but we'll see where it goes."
On Sunday, Cuomo had effectively ruled out a link to international terrorism, saying there was no evidence to suggest that.
The bomb went off Saturday in Manhattan's Chelsea neighborhood, injuring 29 people. All have been released from a hospital.
Authorities are still investigating whether that bombing is linked to explosive devices found nearby in Manhattan and in two sites in New Jersey.
—