President Barack Obama used a pseudonym in email conversations with Hillary Clinton, newly released FBI documents reveal.
The revelation came as the federal agency released a second batch of notes from its investigation into Clinton's use of a private email server during her tenure as secretary of state.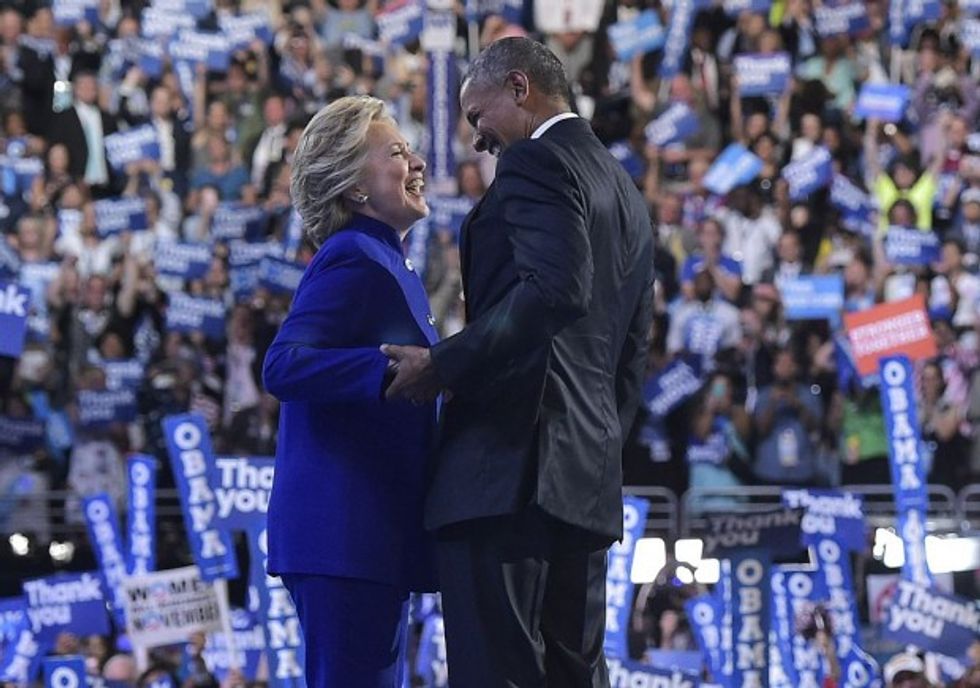 MANDEL NGAN/AFP/Getty Images
The 189 pages released late Friday by the FBI include interviews with some of Clinton's closest aides, including former chief of staff Cheryl Mills and senior advisor Huma Abedin.
In an interview with Abedin on April 5, 2016, the notes indicate the FBI showed the Clinton confidante an email thread between her boss and Obama, but she did not recognize the name of the sender.
"'How is this not classified?'" the report said Abedin asked, after being told the sender is believed to have been the president. "Abedin then expressed her amazement at the president's use of a pseudonym and asked if she could have a copy of the email."
The bureau denied Abedin's request for a copy of the exchange and has refused to make the details of the conversation public. FBI lawyers defended the decision by citing "presidential communications privilege," an adaptation of executive privilege that allows information to be withheld despite Freedom of Information Act requests.
(H/T: Politico)
—
Follow the author of this story on Twitter: