For three home invaders in Georgia, their middle-of-the-night heist most definitely went down at the wrong address.
Police say a woman ran out of her bedroom and fired at the intruders around 4 a.m. Friday, WSB-TV reported.
The woman was reportedly staying with a friend for work-related reasons when the reportedly armed intruders broke down the front door in search of money. But their plot was foiled when the unidentified woman heard the trio and took matters into her own hands.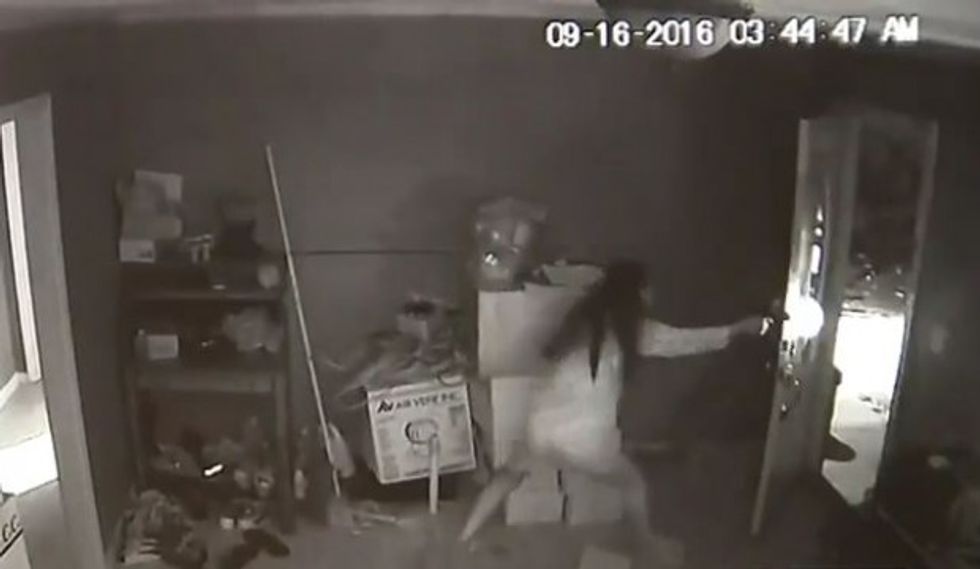 Image source: YouTube
"She exercised her right to defend her livelihood and property," Gwinnett County Police Department Cpl. Deon Washington said.
The video clearly shows the woman firing at the intruders as they make a mad dash out the door. Two of them are still on the loose but the third died in the driveway of his injuries, WSB reported.
"It's not common that we receive this caliber of surveillance video showing the crime unfold, an actual home invasion," Washington said.
—
Follow the author of this story on Twitter and Facebook: