Republican presidential nominee Donald Trump expanded his list of potential Supreme Court nominees to include Sen. Mike Lee, but the Utah lawmaker isn't interested, according to Roll Call.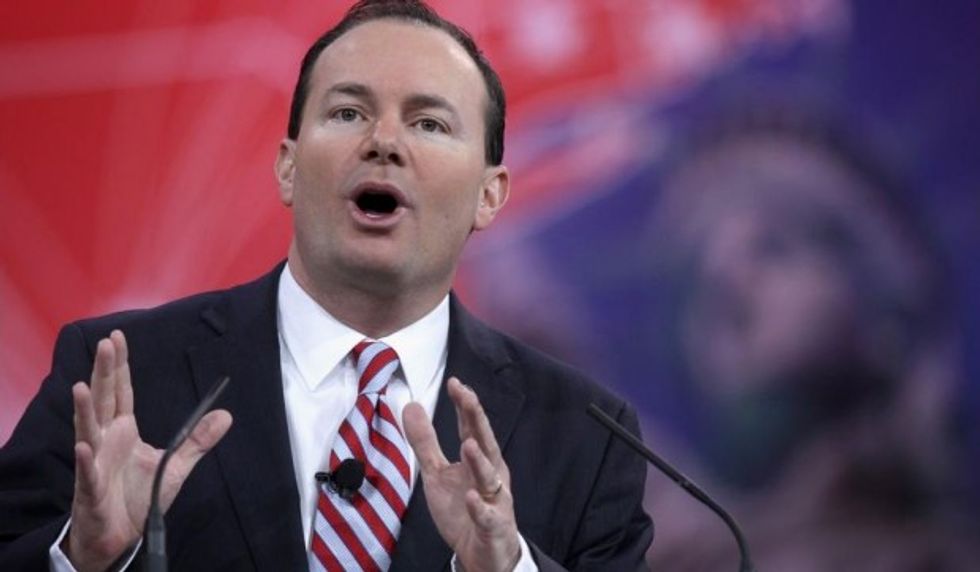 Sen. Mike Lee (R-Utah) addresses the 42nd annual Conservative Political Action Conference (CPAC) February 26, 2015 in National Harbor, Maryland. Conservative activists attended the annual political conference to discuss their agenda. Alex Wong/Getty Images

NBC News reported Friday that Trump has added several names — including Lee's — of individuals Trump would consider nominating to the Supreme Court if he were elected president.
Donald Trump will release an expanded list of potential SCOTUS picks later today, @chucktodd reports—here are the new additions: pic.twitter.com/P7TdYwUYSb

— Alexandra Jaffe (@ajjaffe)

September 23, 2016
Lee spokesman Conn Carroll told Roll Call that "Trump did not speak to Lee about this."
"Sen. Lee already has the job he wants which is why he is campaigning to represent the great people of Utah again this year," Carroll said.
Lee, who previously backed Sen. Ted Cruz (R-Texas) for president, has so far declined to endorse Trump. Lee told the Washington Examiner in May that Trump "scares me to death."
"So does Hillary Clinton," Lee said at the time. "There is no easy choice right now."
In an effort to sway conservative voters skeptical about what sort of judges Trump would nominate as president, the billionaire businessman released a list of names in May he said would "guide" his selection process.
The first list — which included Lee's brother Thomas Lee, a Utah Supreme Court justice — earned praise from many conservatives, including Lee.
"It wasn't just that there were some great names on that list, that was the best, most conservative Supreme Court shortlist I've ever seen," Lee told Fox News in May. "And I was thrilled by that."
—
Follow the author of this story on Twitter and Facebook: