President Barack Obama violated a longstanding "unspoken rule" of presidential conduct on Monday when he wore a hat gifted to him during the White House's 2016 Tribal Nations Conference.
In several well-circulated photos of Obama from Monday's conference, the president is seen adorned in a tribal hat and blanket. According to Time, the items were a gift to Obama from several Native American leaders.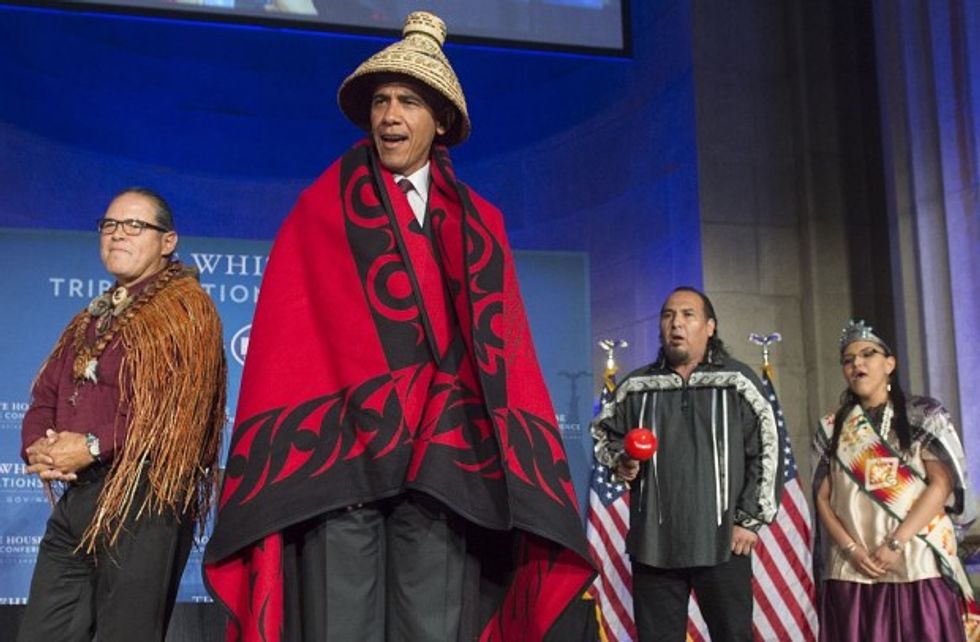 President Barack Obama wears a traditional blanket and hat gifted to him during the 2016 White House Tribal Nations Conference on Monday. (Getty Images/Saul Loeb/AFP)
"What an amazing honor, and what a kind gesture for the honor song and the blanket and the hat," Obama said after receiving the gifts, Time reported. "I have to say I'm also very glad that you also have a blanket for Michelle so she doesn't steal mine. She would, too. I'm just saying."
"That was very moving and is a reminder of the great friendships that we've developed over the last eight years," he added, according to a Politico report.
However, there is an "unspoken rule" about presidents wearing hats in public, according to Politico:
The unofficial rule against presidents wearing unusual hats is widely credited to Democratic presidential nominee Michael Dukakis, whose decision to wear a tank-commander's helmet during a ride in an M1A1 Abrams Main Battle Tank has been widely ridiculed to this day.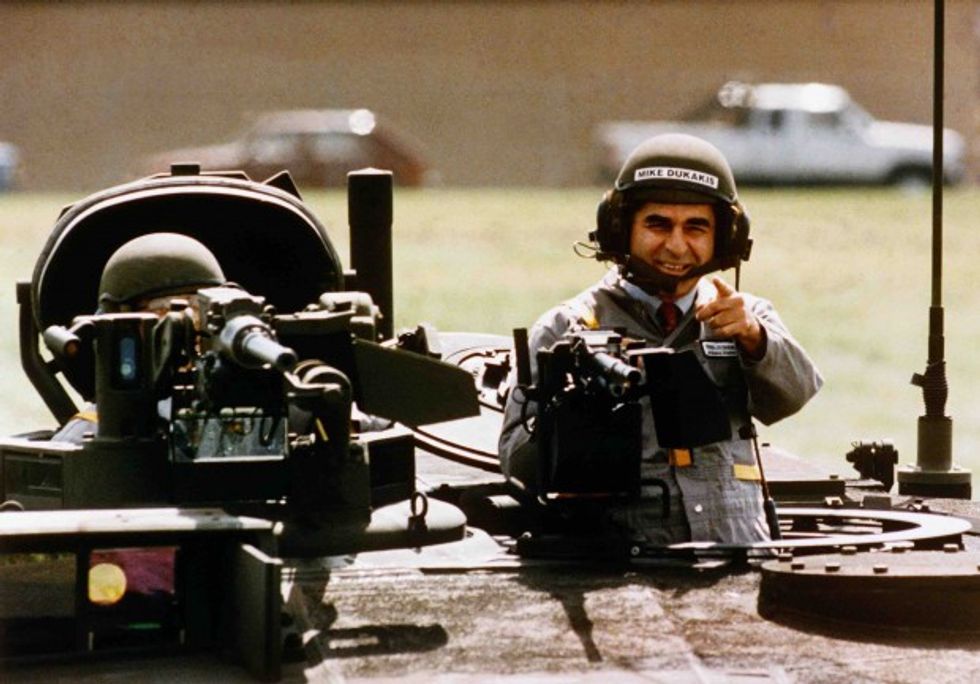 On Sept. 13, 1988, Democratic presidential candidate Michael Dukakis displayed the ultimate in "What Not to Wear" for a presidential candidate during his loosing run for the presidency against Vice President George H.W. Bush. (AP Photo/Michael E. Samojeden, File)
Obama famously turned down wearing a football helmet gifted to him in 2013 by the Naval Academy's football team, NBC News noted.
"Here's the general rule: You don't put stuff on your head if you're president," Obama said at the time. "That's Politics 101. You never look good wearing something on your head."
—