An Australian man was bitten on his penis by a poisonous spider Tuesday — the second time he's suffered such an injury this year.
The man, identified only as Jordan, a 21-year-old construction worker, told the BBC that the spider bit him while he was using the portable toilet at a work site.
"I'm the most unlucky guy in the country at the moment," Jordan said.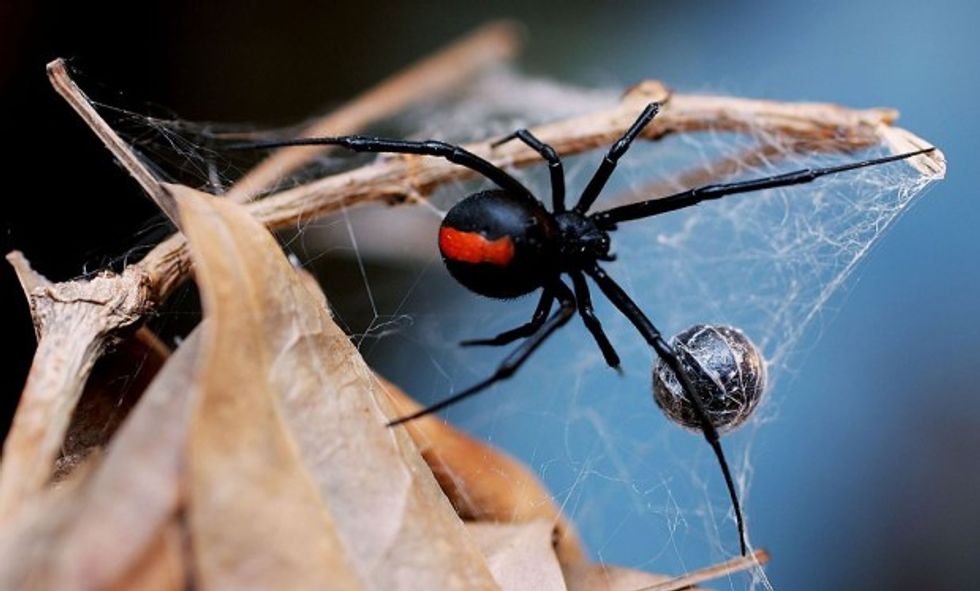 A Redback Spider is pictured at the Australian Reptile Park in Sydney, Australia. (Ian Waldie/Getty Images)
Jordan was also hospitalized five months ago for the exact same injury that also occured while using a work site's portable toilet.
"I was sitting on the toilet doing my business and just felt the sting that I felt the first time," he said. "I was like 'I can't believe it's happened again.' I looked down and I've seen a few little legs come from around the rim."
He said that ever since his first injury, he's been cautious about using portable toilets.
"After the first time it happened I didn't really want to use one again," Jordan said. "Toilets got cleaned that day and I thought it was my opportunity to go use one. Had a look under both seats and then I sat down did my business. Next thing you know, I'm bent over in pain."
After Tuesday's injury, Jordan's colleagues took him to the hospital for treatment.
"They got worried the first time," he said. "This time they were making jokes before I was getting in the car."
Jordan underwent treatment at the hospital and is expected to return to work soon; however, he doesn't plan to use on-site toilets anymore.
"I think I'll be holding on for dear life to be honest," he said.
Jordan was bitten by a Redback spider during the first incident but was not sure what type of spider was responsible for the second bite.
—
Follow the author of this story on Twitter and Facebook: