CNN host Jake Tapper laid into Donald Trump and his campaign advisors Thursday, telling one of the Republican presidential nominee's supporters that he is "surrounded by a philanderers club."
The accusation came amid reports that Trump may be gearing up for an attack against Clinton on her husband former President Bill Clinton's sexual impropriety when he was in the White House.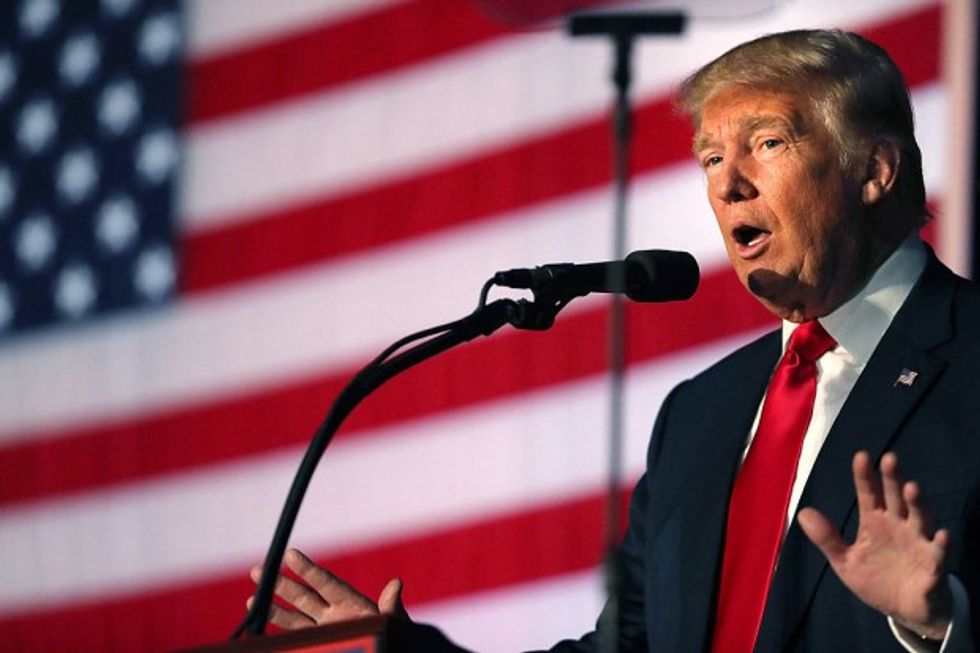 Spencer Platt/Getty Images
"It doesn't seem to me that Donald Trump, whose extramarital exploits filled tabloid after tabloid in the '80s and '90s and more, has really that much of a moral high ground when it comes to the question of his rival's husband's infidelity," Tapper said. "What am I missing here?"
Kayleigh McEnany, a Trump backer and CNN contributor, agreed that Trump should not go after his Democratic rival on the issue, but suggested his top surrogates should discuss the topic instead. However, that led the CNN anchor to intensely critique the marital histories of the GOP candidate's senior advisors.
"Which people 'around him' should bring it up? Roger Alies? Steve Bannon? Rudy Giuliani? Newt Gingrich?" Tapper asked. "I mean, he is surrounded by a philanderers club. Why would any of these people have any leg to stand on when it comes to this sort of thing?"
McEnany said Trump should deploy his female surrogates to attack Clinton on the issue, noting that his campaign manager, Kellyanne Conway, said Thursday it is "fair game" to criticize Clinton for the way she dealt with the women who accused her husband of propositioning them.
"There are women out there who are very hurt," she said, "and when Hillary Clinton says she's for sexual assault victims but hasn't practiced that in her own life, I think women conservatives — on the airwaves — should be pointing [that] out."
Watch the exchange below:
—
Follow the author of this story on Twitter: