FORT BENNING, Ga. (AP) -- Officials say seven Afghan military students in four different states have been absent without leave since earlier this month.
The Columbus Ledger-Enquirer reports U.S. Navy Defense Press Operations commander Patrick L. Evans said in an email Thursday that four students left their posts without leave over the Labor Day weekend. Two of the students were at Fort Benning in Georgia, while one was at Fort Lee, Virginia, and the other in Little Rock, Arkansas.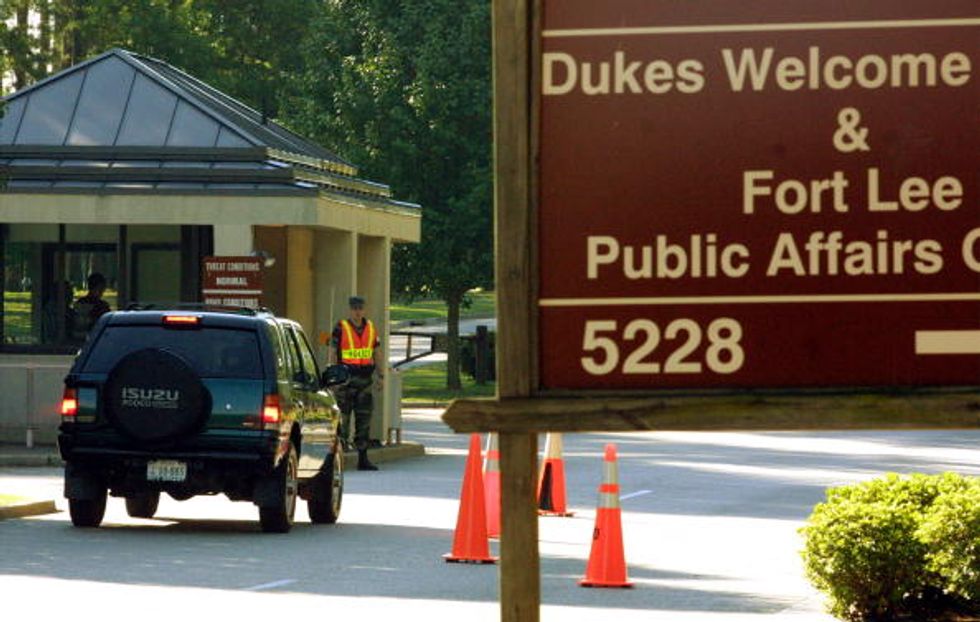 Military personnel guard the entrance to Fort Lee Military Base August 2, 2001 in Hopewell, VA. The FBI discounted an anonymous tip to an Internet site alleging that Chandra Levy''s body was buried under a parking lot near the Virginia military base 130 miles south of Washington. (Photo by Alex Wong/Getty Images)
Evans says three more students - two at Fort Leonard Wood, Missouri, and one at Fort Gordon, Georgia - were discovered missing the weekend of Sept. 17.
Evans says most Afghan military students who train in the U.S. return to their country, but officials have in the past uncovered some students' plans to go AWOL.
—