Libertarian presidential nominee Gary Johnson's running mate, former two-term Republican Massachusetts Gov. Bill Weld, couldn't come up with anyone more qualified to be president than Hillary Clinton during an interview on MSNBC Friday afternoon.
The comment came after Weld defended Johnson, a former two-term Republican governor of New Mexico, telling host Chuck Todd that his party's standard-bearer is not great when it comes to a "pop quiz," but is a "deep thinker." His remarks were in response to Johnson's most recent "Aleppo moment."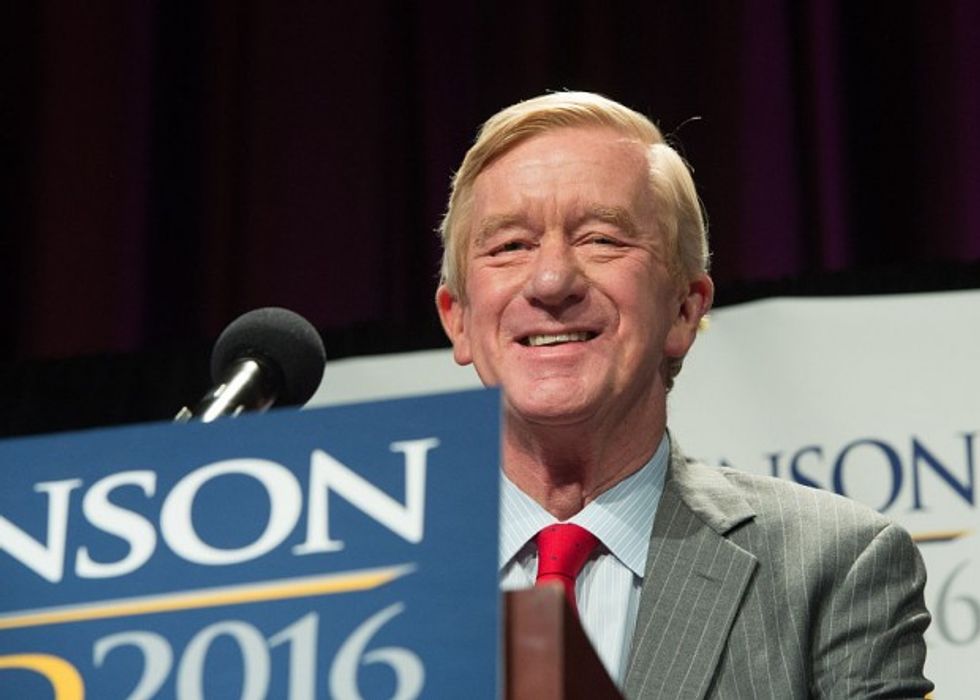 BRYAN R. SMITH/AFP/Getty Images
"Do you believe he's more qualified to be president than Hillary Clinton?" Todd pressed.
"I'm not sure anyone's more qualified than Hillary Clinton to be president of the United States," Weld replied. "I mean, that's not the end of the inquiry, though. We were two-term governors and I think Gary's very, very solid. At this point, we overlapped as governors and I thought highly of him back when we served together."
He continued, "Having spent the last several months with the guy, I mean, I don't just like the guy, I love the guy. I think he's very solid and deep."
Earlier in the interview, Weld outlined why Johnson is prepared to be president, expressed criticism for Republican presidential nominee Donald Trump while also mentioning that he thinks "very highly" of Clinton.
Watch a portion of the interview below:
So how long before @HillaryClinton puts this in a campaign ad? https://t.co/0EUKOkrqNI

— Tré Goins-Phillips (@tregp) September 30, 2016
—
Follow the author of this story on Twitter: