The United Nations' news agency quickly shuffled Thursday evening to remove a tweet the outlet published requesting "8 million Americans abroad" register to vote to "stop Trump."
The tweet, published at 9:14 p.m. ET by the UN News Centre, shared a link from the left-leaning activist outlet Avaaz, urging American expatriates to share a voter registration tool on the site, which suggested, "U.S. Citizens abroad could defeat Trump ... if they voted."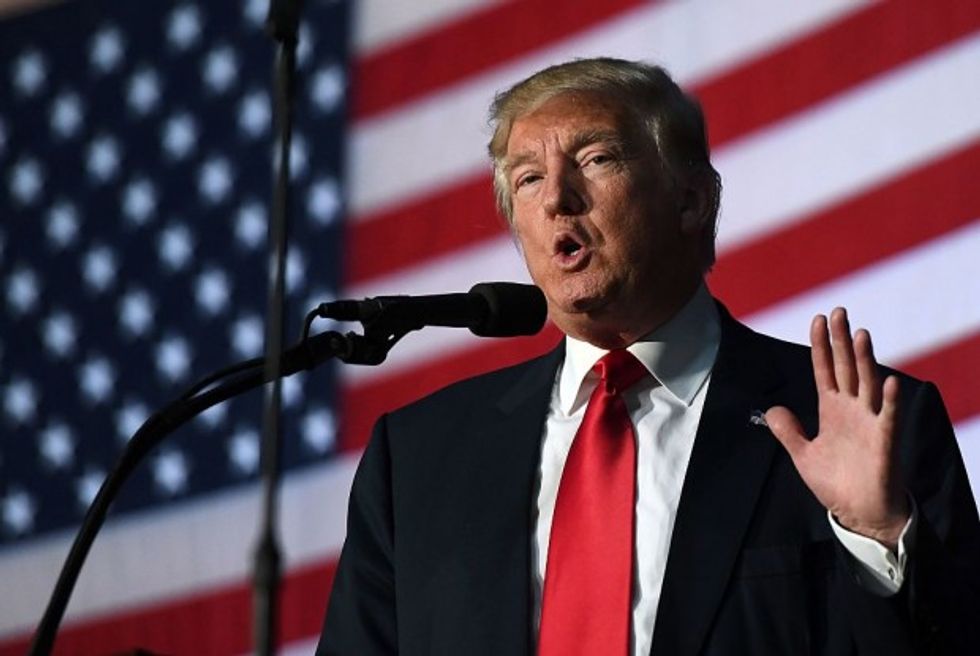 JEWEL SAMAD/AFP/Getty Images
The web page is titled, "The October surprise that will end Trump."
"At a time when Trump is trying to divide us, we could help defeat him if we all share this page with EVERYONE. Let's reach every US voter abroad," the site reads.
But within 20 minutes, the tweet from the UN News Centre had vanished, according to Politico. And in a statement late Thursday night, the agency acknowledged the deleted tweet and indicated it is looking into how and why the post was published.
An errant tweet has been deleted from this account. The cause is being investigated. Our official site for UN news: https://t.co/7F5x0BC4s5

— UN News Centre (@UN_News_Centre) September 30, 2016
In an earlier statement to Politico, Ari Gaitanis, chief of the U.N. News Services Section, said he was unsure how the tweet got there. He oversees the UN News Centre's Twitter profile.
"That tweet did not originate from the UN News Centre and this was the reason for it being taken down," he said. "We're looking into its provenance."
(H/T: Politico)
—
Follow the author of this story on Twitter: