SAN FRANCISCO (TheBlaze/AP) -- A federal judge in San Francisco has refused to dismiss a lawsuit by Planned Parenthood over videos that a group says show employees of the organization illegally selling parts of aborted fetuses.
U.S. District Court Judge William Orrick ruled Friday that racketeering and other claims by Planned Parenthood against the Center for Medical Progress could move forward.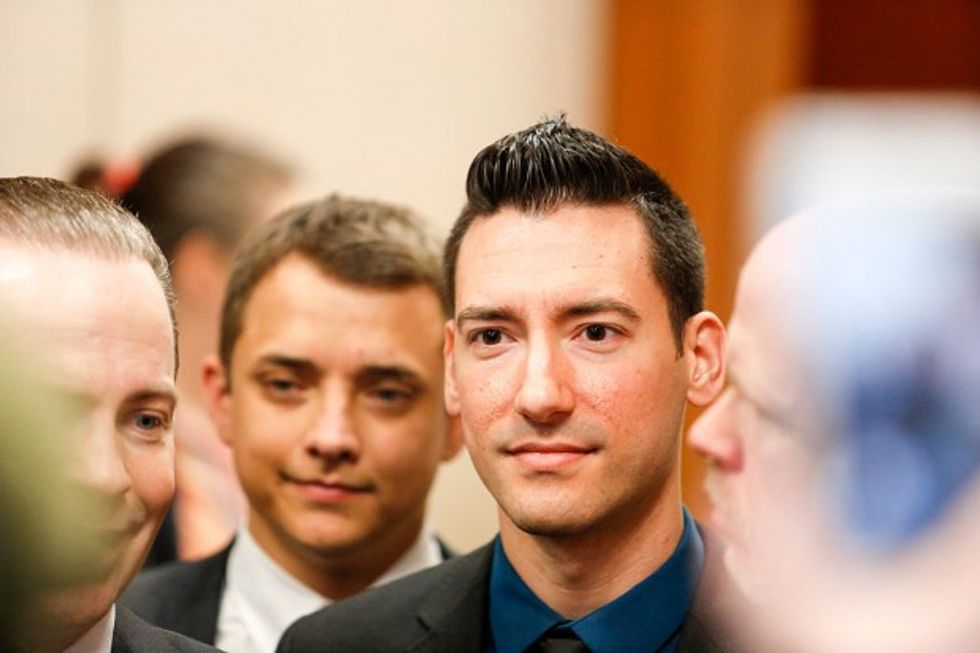 David Daleiden, a defendant in an indictment stemming from a Planned Parenthood video he helped produce, arrives for court at the Harris County Courthouse in Houston in February. (Getty Images/Eric Kayne)
Planned Parenthood has denied any wrongdoing in connection with its fetal tissue practices and says the videos were deceptively edited. It accuses the center of engaging in extensive criminal misconduct in the process of producing the videos.
Katie Short, an attorney for the Center for Medical Progress, said in a statement that her client was disappointed Orrick did not dismiss Planned Parenthood's claims, but the judge's ruling exposed weaknesses in the lawsuit.
Also on Friday, California Gov. Jerry Brown signed a Planned Parenthood-sponsored bill that would target the filmmaker behind the videos.
In response, the Los Angeles Times labeled the bill "bad for whistleblowers."
—