Feminism took a big hit under President Bill Clinton, according to New York Times columnist Maureen Dowd.
"Feminism sort of died in that period," she told Yahoo News host Katie Couric Monday. "Because the feminists had to come along with Bill Clinton's retrogressive behavior with women in order to protect the progressive policies for women that Bill Clinton had as president."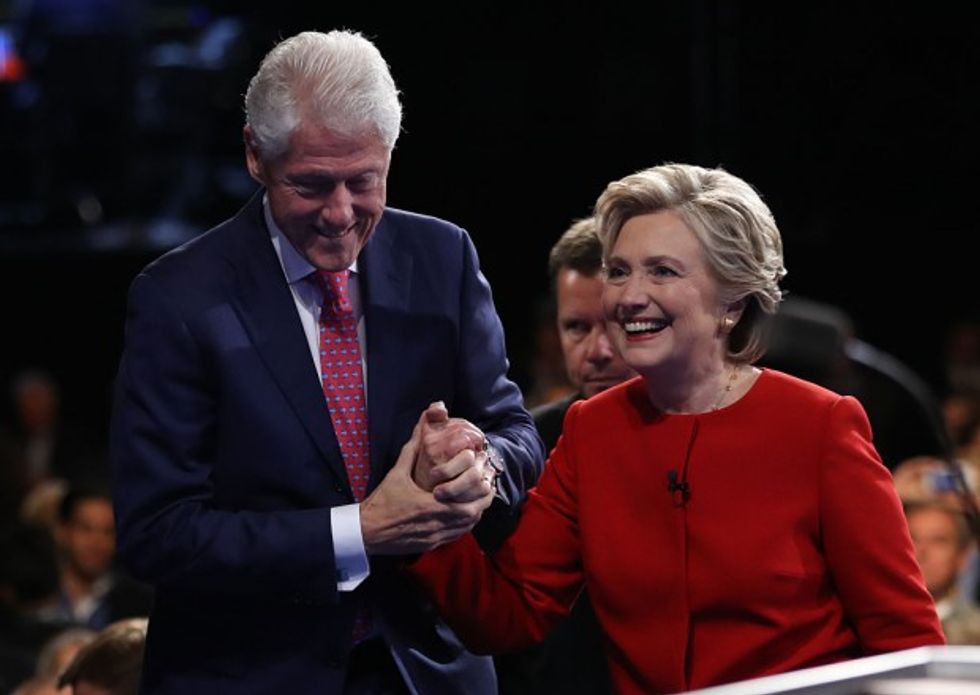 JOE RAEDLE/AFP/Getty Images
During the height of the scandal surrounding Clinton's extramarital affairs, Dowd argued the women's rights movement was damaged by the former president calling on his wife and other women in his administration to defend him and deny the many accusations against him.
"All of these amazing, accomplished women that worked around him were kind of called to support him. And it's almost a class issue, because they would put these women down on class or — in Monica [Lewinsky]'s case — they would say she's a delusional stalker," Dowd said, speaking of former Secretary of State Madeleine Albright and Secretary of Health and Human Services Donna Shalala.
She later told the Yahoo anchor that the women in Clinton's White House should not have been required to defend the then-president's actions in order to see pro-women policies advanced. Dowd referred to the exchange as a "Faustian deal."
The conversation between Dowd and Couric comes as Donald Trump and his surrogates bring up the issue on the campaign trail, knocking Hillary Clinton for the ways she treated the women with which her husband had affairs.
"I know that Hillary's campaign says that, you know, it's old, and we shouldn't be paying any attention," Dowd commented, "but I do think feminism died a little bit."
Watch the interview below:
(H/T: Washington Examiner)
—
Follow the author of this story on Twitter: