The hacker who calls himself "Guccifer 2.0" claimed Tuesday to be releasing a new dump of information on the Clinton Foundation, but the charity's president quickly denied the reports.
Donna Shalala took to Twitter to reject the claim, saying the foundation has not been contacted by law enforcement on the matter and "none of the files or folders shown are ours." According to several reports, the files expose no new data.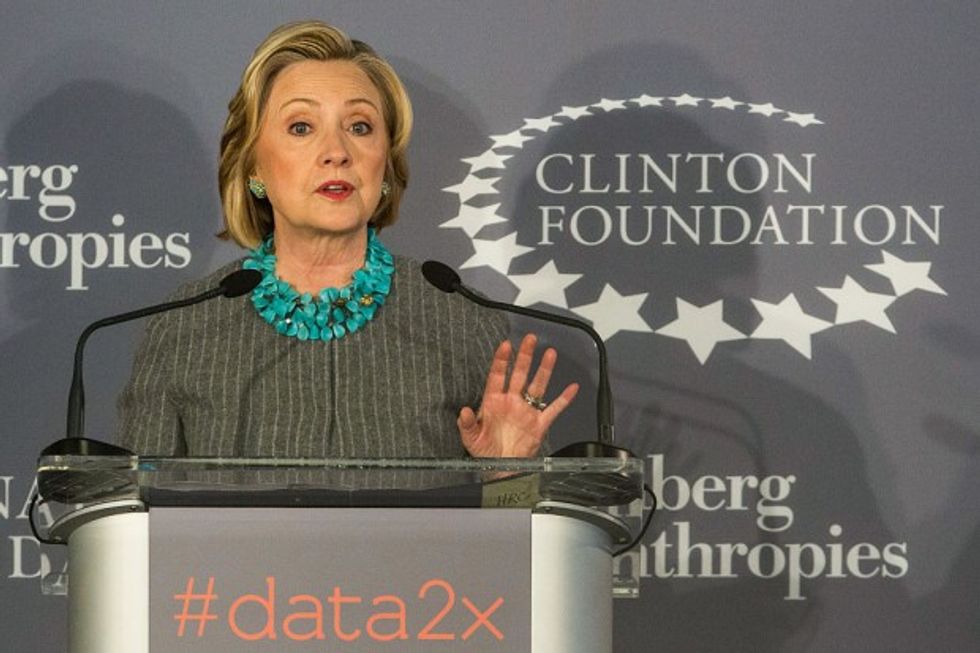 Andrew Burton/Getty Images
Rather, it appears the data is from a previous hack of the Democratic Congressional Campaign Committee. However, the alleged leak contains a screen shot of files he claimed to have gained access to, one of which is titled "Pay to Play," but, as a BuzzFeed senior technology reporter noted, it seems highly unlikely the charity would actually give a folder that name.
"I hacked the Clinton Foundation server and downloaded hundreds of thousands of docs and donors' databases," the hacker wrote in a statement on his website.
The supposed dump comes on the heels of a WikiLeaks press conference that left some disappointed as founder Julian Assange seemed to fall short of the "October surprise" he promised over the summer. Regardless, "Guccifer 2.0" is still a fan of the publisher.
"P.S. I'm pleased to congratulate Wikileaks on their 10th anniversary!!!" he wrote. "Julian, you are really cool! Stay safe and sound!"
—
Follow the author of this story on Twitter: