Traffic on a major road in Philadelphia was bumper to bumper Sunday, but not for any of the usual reasons.
It wasn't because of maintenance or construction, an accident or even an unusually high number of vehicles out on the road.
Instead, motorists were held up on Roosevelt Boulevard because of a man on a big-wheel tricycle, WCAU-TV reported.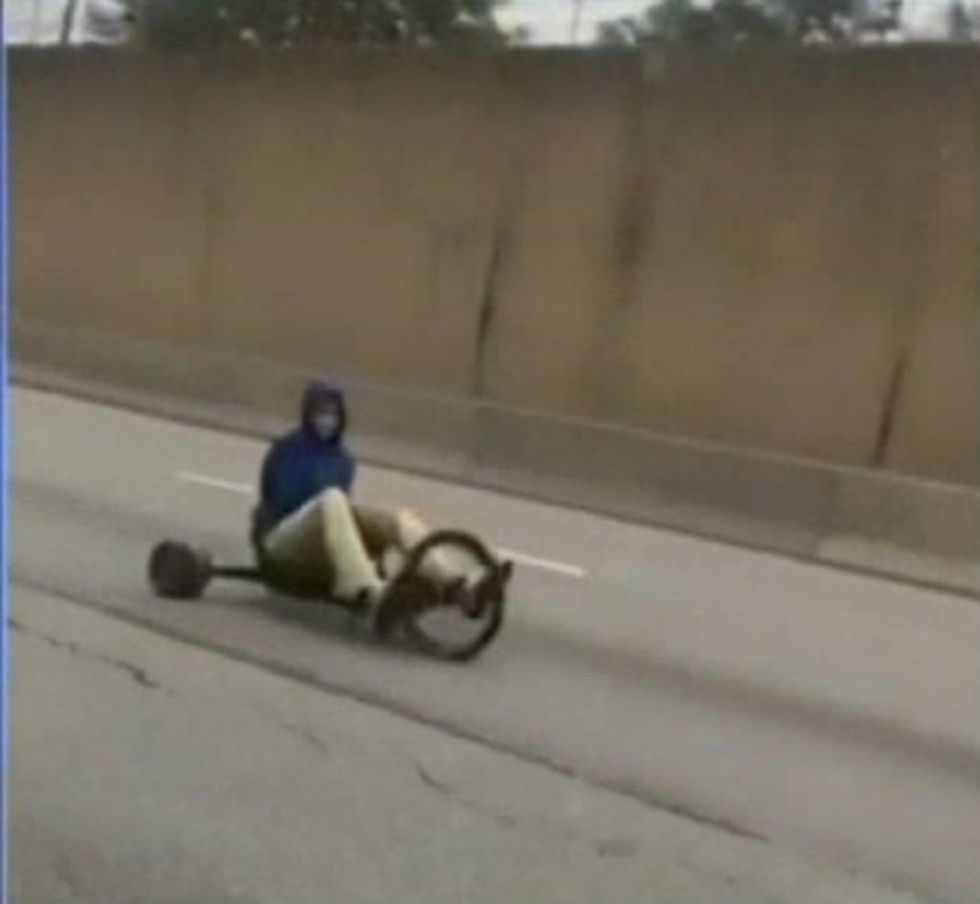 A man was seen riding a big-wheeled tricycle down a busy Philadelphia street Sunday. (Image source: WCAU-TV)
"I just so happened to maneuver my way to the front of the traffic, and I saw the guy on the trike. I'm like, 'What the heck?'" driver Akeem Edwards said, adding that as he drove by, the man looked over at him and smiled.
It wasn't clear who the man riding the big wheel was or why he was on the freeway. Police have not charged anyone, but they are investigating.
"Not only is it dangerous, it's insane," bicyclist Al Walton Jr. told WCAU.
"And without a helmet," he pointed out.
—
Follow the author of this story on Twitter and Facebook: