Oy, with the poodles already!
Republican candidate for governor in New Hampshire Chris Sununu was up at 5:30 this morning — all for a cup of coffee.
Sununu spent his morning at one of the hundreds of pop-up replicas of Luke's Diner, the quintessential coffee joint in the hit show "Gilmore Girls." Netflix sponsored 200 of these shops nationwide Wednesday in honor of the show's 16th anniversary and upcoming revival, "Gilmore Girls: A Year in the Life."
"You may not know this, but my wife and I are BIG fans of the Gilmore Girls," Sununu told supporters in an email Wednesday alongside photos of himself with a Luke's coffee cup. "When we found out that Luke's Diner was coming to Manchester, we were up bright and early to head over for our first cup of the day."
Sununu informed those on his campaign's
Facebook page
that he woke up at 5:30 a.m. in order to be one of the first in line for coffee.
Lorelei Gilmore would certainly be proud.
Actor Scott Patterson, who portrayed the curmudgeonly diner owner Luke Danes in the seven-season show, was on hand to sign autographs and serve coffee at a pop-up location in Beverly Hills, California.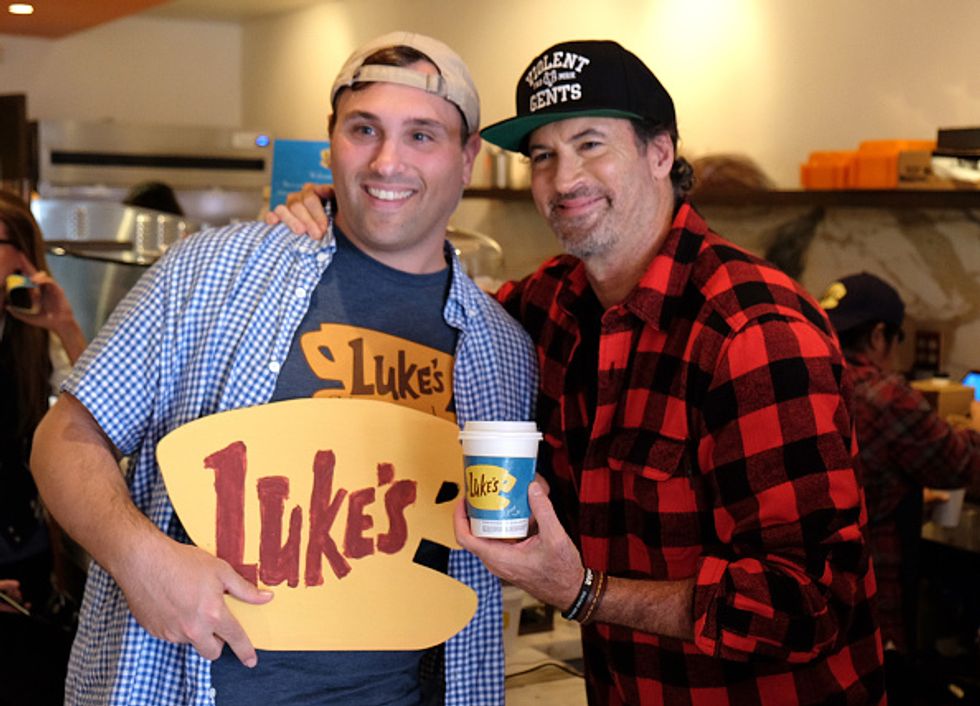 Actor Scott Patterson poses with a fan at a 'Gilmore Girls' themed pop-up of Luke's Diner in Beverly Hills, California. (Getty Images/Sarah Morris)
But with Sununu's disclosure of his Gilmore Girls fandom, one question remains: will he be pushing for Yale, Harvard or New Hampshire's Dartmouth for his children?
—