Former Texas Rep. Ron Paul, a champion of the Libertarian movement, told TheBlaze's Dana Loesch Wednesday evening that the discussion surrounding the Black Lives Matter movement would not be necessary if the U.S. had a more libertarian society.
"Believe me," he said, "we wouldn't even have to have this discussion if we had a more libertarian society."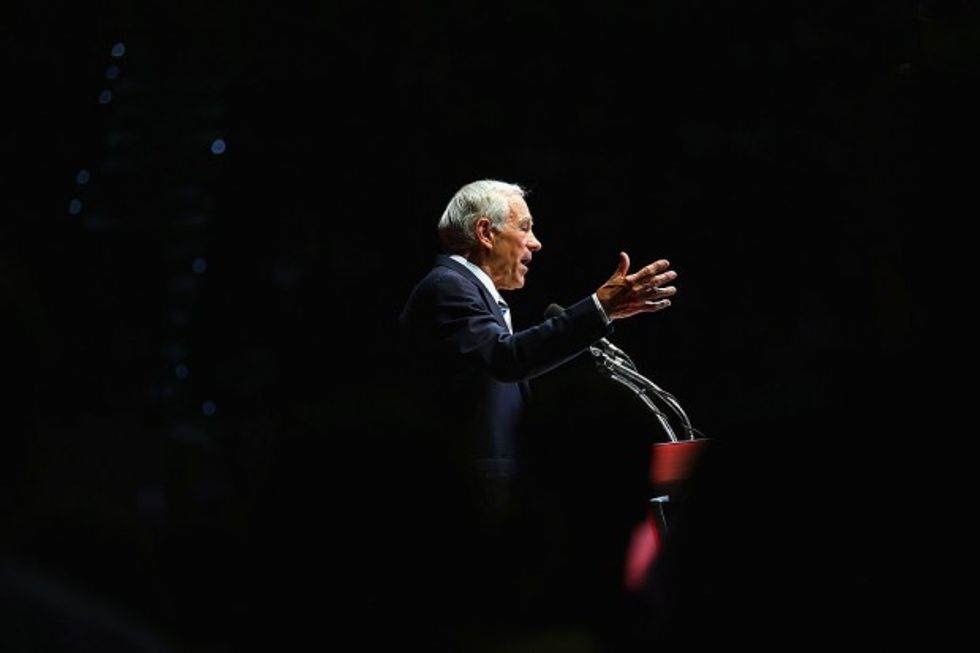 Joe Raedle/Getty Images
According to the former congressman, the entire controversial movement has been propped up by the assumption that "when you're poor, and you're having trouble, you're entitled to somebody else's wealth" — a philosophy he believes stems from overreaching government.
Paul, arguing some demonstrators are "using racism" to stir up trouble, referenced the recent incident involving an Alabama teenager who was beaten severely and left in critical condition after writing a pro-police statement, which he shared on his Facebook page. Brian Ogle was assaulted so badly, X-rays revealed he sustained three skull fractures and trauma to his shoulder.
"They don't have the concept of individual rights, and they will use this, and they will turn it into a racial matter," Paul said. "I think it will continue to escalate."
Paul told Loesch there is "a lot of confusion" among protesters about what, exactly, "individual rights" are.
"Unfortunately, people believe entitlements are rights — and they're not," he said. "We have a right to our life and to our liberty, we should have a right to the fruits of our labor and we outta get the government out of our lives and out of the economy."
Watch a portion of the interview below: —