UPDATE 9:30 p.m. ET
The death toll in Haiti has reached 283 as a result of Hurricane Matthew, according to the country's Interior Ministry.
UPDATE 7:30 p.m. ET
The death toll in Haiti has risen to at least 264 as a result of Hurricane Matthew, the nation's government announced Thursday.
According to a report from the BBC, 80 percent of the buildings in Jeremie, the peninsula's primary city, have been leveled, while the Sud province has seen some 30,000 homes destroyed.
Original story continues below.
The death toll in Haiti from Hurricane Matthew has risen to at least 108.
Interior Minister Francois Anick Joseph announced the figure in the capital on Thursday as authorities and aid workers work to gauge the extent of the deaths and damage in the impoverished country. Details on the deaths were not immediate available.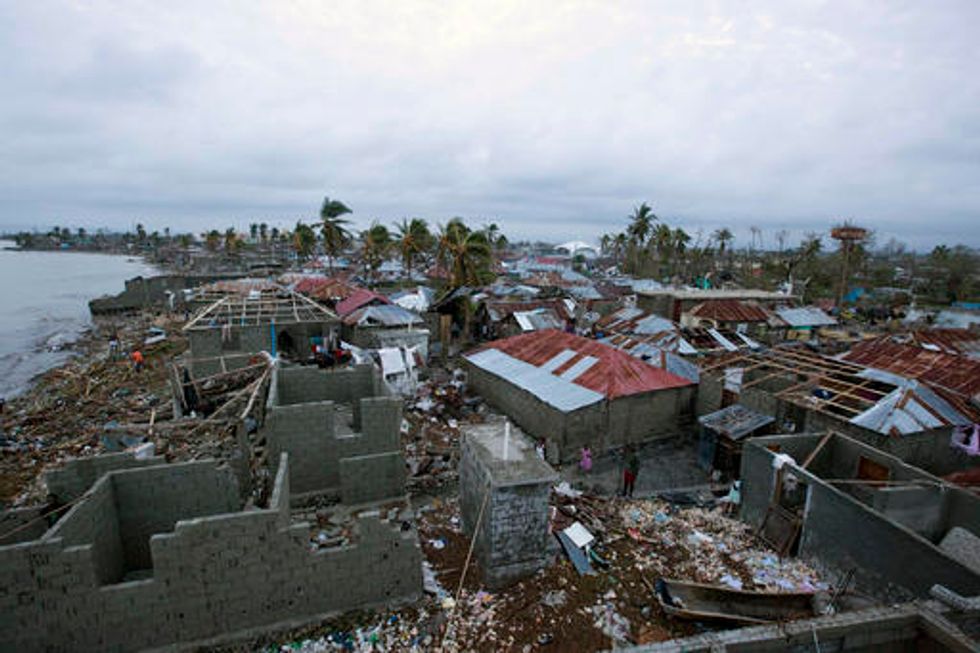 Homes lay in ruins after the passing of Hurricane Matthew in Les Cayes, Haiti, Thursday, Oct. 6, 2016. Two days after the storm rampaged across the country's remote southwestern peninsula, authorities and aid workers still lack a clear picture of what they fear is the country's biggest disaster in years. (AP Photo/Dieu Nalio Chery)
Previously, officials said there had been at least 23 deaths from the storm in Haiti. There were also four people killed in the neighboring Dominican Republic, one in Colombia and one in St. Vincent and the Grenadines.
Hurricane Matthew roared across the tip of the peninsula on Tuesday but authorities have struggled to reach people in the most remote areas including around the town of Jeremie and throughout the Grande Anse area.
—