House Speaker Paul Ryan (R-Wis.) announced Thursday that he will campaign with Donald Trump for the first time at an event in Wisconsin on Saturday. According to Politico, Trump and Ryan will appear together with two other prominent Wisconsin Republicans — Sen. Ron Johnson and Gov. Scott Walker — at an event in Ryan's home district:
The show of Republican unity is a first on the campaign trail. Ryan has criticized Trump on several occasions for his comments about minorities and refusal to quickly disavow support from white supremacists. They also have stark policy differences, including on trade.

Trump's inclusion in the event was announced almost as an afterthought. After listing the other politicians attending, the release from Ryan's political team read, "Presidential nominee, Donald J. Trump will also join Wisconsin Republicans at the 1st Congressional District Republican Party of Wisconsin Fall Fest," adding, "All questions related to Mr. Trump should be directed to the Trump campaign."
With Virginia falling increasingly out of reach for the Trump campaign, the Manhattan billionaire's path for victory virtually requires him to win at least one of three key battleground states — Pennsylvania, Michigan or Wisconsin. Wisconsin is probably the friendliest territory for the Republican Party overall, but it was also the site of Trump's last primary loss, an unexpectedly large defeat to Texas Sen. Ted Cruz on April 5.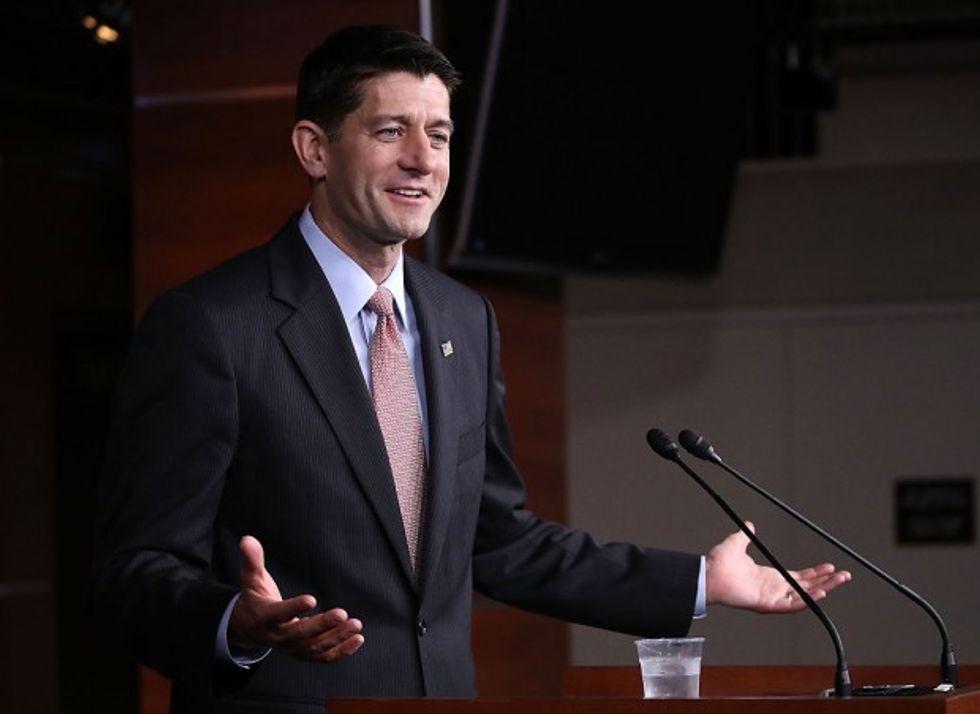 House Speaker Paul Ryan (R-Wis.) (Mark Wilson/Getty Images)
Consolidating support among Wisconsin's elected Republicans has likewise proven difficult for Trump. Paul Ryan pointedly refused to endorse Trump for weeks, even after Cruz and Ohio Gov. John Kasich (R) dropped out of the race on May 3, leaving Trump unopposed for the nomination. Walker likewise was slow to endorse Trump, although he gave Trump an enthusiastic endorsement speech at the Republican National Convention in July.
A public show of unity from all of Wisconsin's prominent elected Republicans may help to quell some lingering uneasiness about Trump among Wisconsin GOP voters; however, Ryan's terse press release still indicates that Ryan is not interested in a full-throated defense of Trump.
Meanwhile, Democratic nominee Hillary Clinton shows no signs of concern about losing Wisconsin to Trump:
As we learn Trump+Ryan will campaign together in WI Sat, remember Clinton hasn't been there once in the general + has no apparent plans to.

— Gabriel Debenedetti (@gdebenedetti) October 6, 2016
According to the RealClearPolitics average of polls, Clinton holds a small but distinct lead in Wisconsin; however, the state has not been polled since mid-September.