Carson Wentz may be an NFL star — but he hasn't forgotten where he came from.
The 23-year-old Philadelphia Eagles quarterback went back to his hometown of Fargo, North Dakota, the first week of October. While he was visiting, he and a group of friends ran up quite the tab at the local watering hole, Herds and Horns.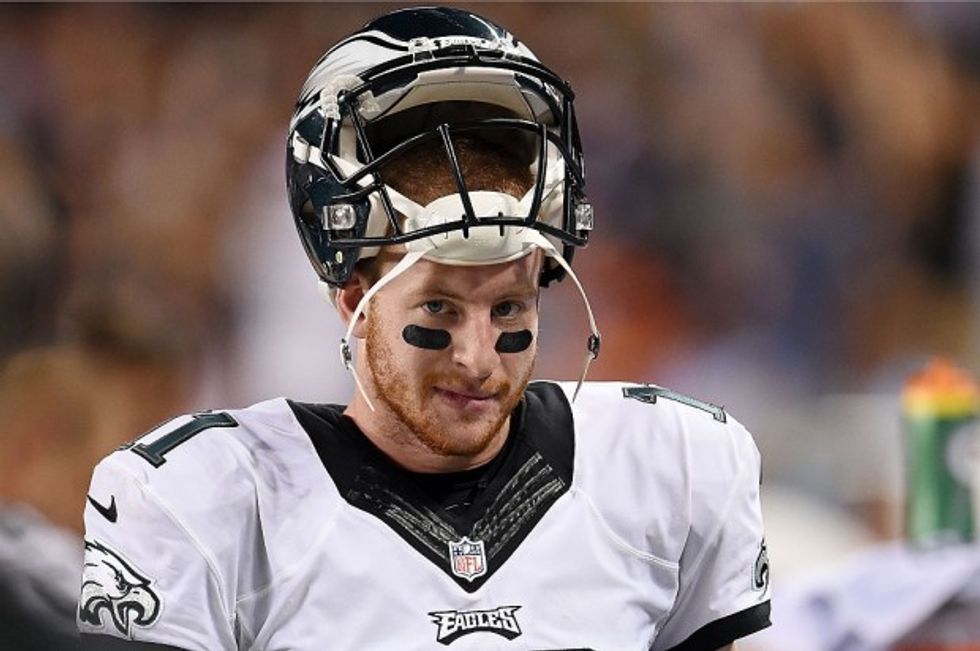 Philadelphia Eagles quarterback Carson Wentz (Stacy Revere/Getty Images)
"He just wanted to hang out shoot some pool and play some darts with his buddies and just relax and have a good time," Jesse Vitagliano, who was with Wentz, told WTXF-TV in Philadelphia.
Wentz reportedly not only paid the $1,000 bill he and others racked up, he also left an impressive tip for the wait staff: $500, to be exact.
The Philadelphia Inquirer reported last month that Carson is a Christian who has a "Proverbs 3:5-6" tattoo on one of his biceps, an "Isaiah 41:10" tattoo on his back. He also has an "A01," or "Audience of One," tat on his wrist, the newspaper reported.
(H/T: ESPN)