The new goTenna Mesh product is revolutionizing the way people communicate in a disaster.
Four years ago, goTenna was started in response to Hurricane Sandy, when widespread cell phone outages wreaked havoc throughout the East Coast. GoTenna co-founders Daniela and Jorge Perdomo wanted to develop a product that would be a solution in the event of a future crisis, as well as a useful means for outdoorsmen to communicate with each other in areas with little cell phone service.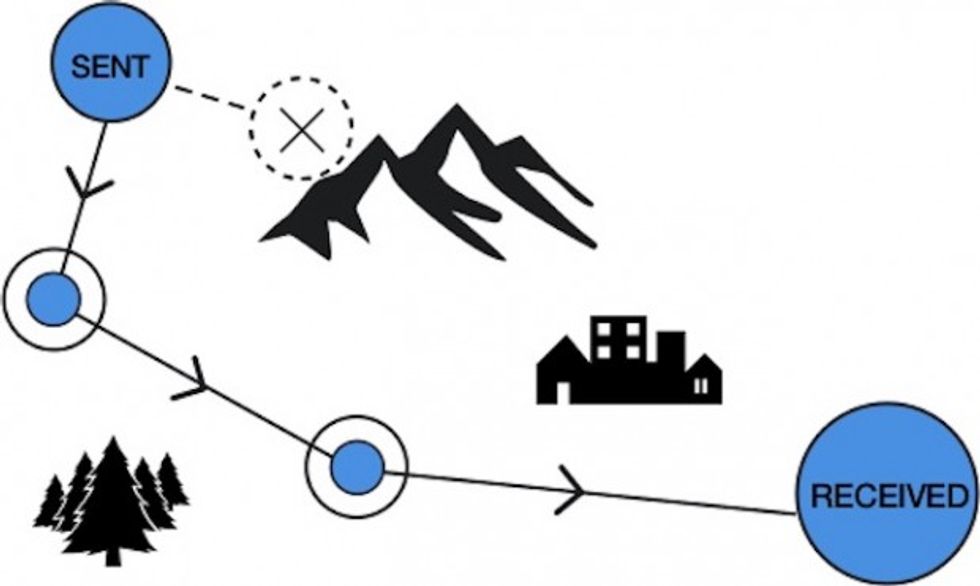 Image source: goTenna
Accordingly, they developed a device that used Bluetooth technology with low radio frequency, similar to conventional two-way radios but with improved range. However, the company's improved technology has boosted the device's capability to approximately one mile in urban areas and three miles in rural or wooded areas. Additionally, the new goTenna product creates a MESH network that is completely off the cellular grid. The devices create a secure, private network using other goTenna Meshes in the area. The signal is relayed privately via SMS across devices and can reach anyone who is within range of any device that is within range of another device in the area.
"For example," goTenna CEO Daniela Perdomo said, "imagine if you and I are standing nine miles apart. As long as there are two goTenna users between us, you can send me a private message that will be relayed across the connection created by the other two devices."
The new goTenna Mesh device does not require an FCC license to operate, has GPS capability, charges via a USB cable, and a single charge lasts up to 24 hours. They are available for $149 per pair through goTenna's kickstarter page.