Political analyst Stuart Rothenberg painted a grim picture for Donald Trump's presidential hopes Tuesday — calling the Republican Party nominee's path to victory in 2016 "non-existent."
In an op-ed for the Washington Post, Rothenberg argued that there just isn't enough time left in the election for Trump to widen his appeal, which means that Democratic nominee Hillary Clinton will claim the White House on Nov. 8.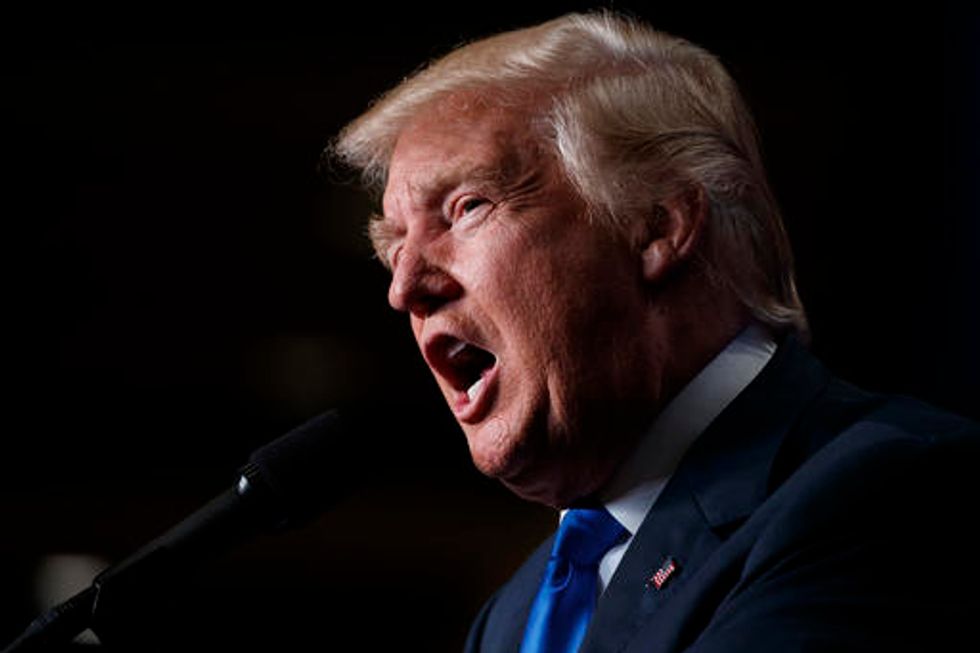 Republican presidential candidate Donald Trump speaks at a campaign rally Monday in Green Bay. (AP/Evan Vucci)
Rothenberg, an author of the Rothenberg & Gonzales Political Report, has maintained for months that Clinton will defeat Trump by three to six points, but now that number "looks a bit low." Her margin of victory is likely to be between four and eight points, he said.
States such as Pennsylvania, Michigan and Wisconsin have never been "in play," Rothenberg argued, and states like Virginia and Colorado are even farther out of reach.
Clinton was vulnerable this cycle, he added, but Trump has been unable to take advantage of the public's distrust of her.
Frankly, the writing has been on the wall for months about this race. You simply needed to look at the candidates, their campaign teams, the map and the voters.

The public's mood certainly offered Trump an opportunity to make the election about Clinton and the president, and a serious Republican nominee could have taken advantage of the desire for change and Clinton's baggage to win the race. But Donald Trump was always the worst messenger possible for delivering that message.