The Republican Party of Wisconsin issued a statement Tuesday expressing their strong support for House Speaker Paul Ryan (R-Wis.), praising Ryan's efforts on behalf of the "conservative movement" nationwide and Republican candidates in Wisconsin. It was an unusual move in an unusual election year — and the fact that a Republican state party organization felt the need to defend the Republican speaker of the House highlights the deepening rift between various factions within the GOP this year.
The relationship between Ryan and Republican presidential nominee Donald Trump has been unusually tense since Trump effectively clinched the Republican nomination in early May. Normally, the speaker is an enthusiastic and important surrogate for the presidential nominee of his or her own party; however, Ryan infuriated Trump and his supporters by initially withholding his endorsement of Trump.
After a meeting in Washington, D.C., Ryan eventually publicly endorsed Trump, but the Manhattan billionaire responded by initially refusing to endorse Ryan in his battle against GOP primary challenger Paul Nehlen. Under pressure from close Ryan ally and Republican National Committee Chairman Reince Priebus, Trump eventually endorsed Ryan and it seemed that the two camps had finally reached detente. Trump and Ryan were even scheduled to appear at a campaign event together earlier this month.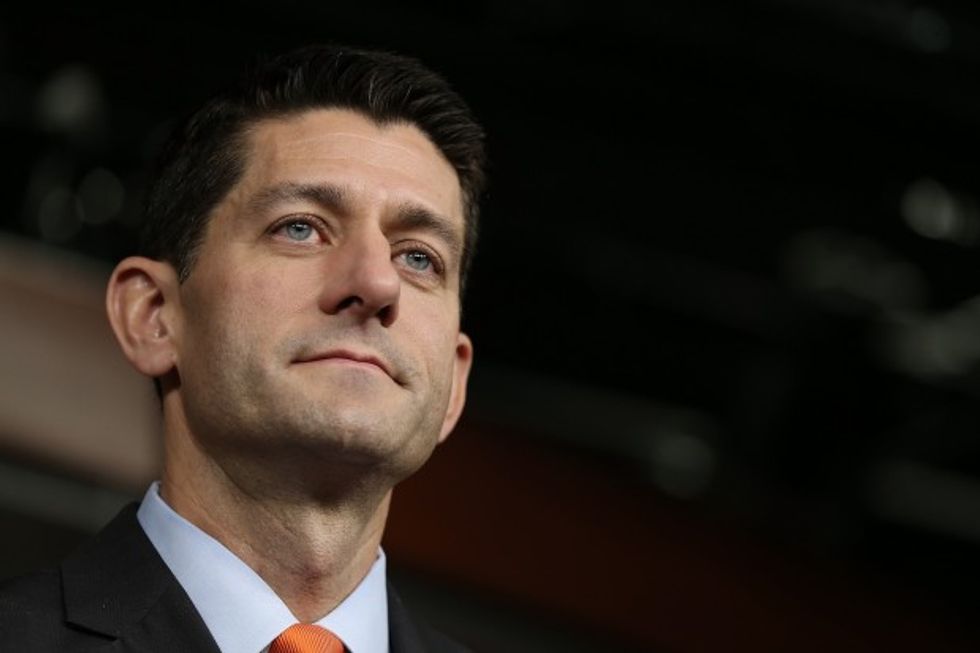 House Speaker Paul Ryan (R-Wis.) (Win McNamee/Getty Images)
However, the evening before that joint event, the "Access Hollywood" tapes surfaced, and the Ryan/Trump appearance was canceled. The Trump campaign initially planned to send vice presidential nominee Mike Pence in Trump's place, but ultimately Pence's appearance was canceled as well. Ryan made waves in subsequent days by holding a private call with House members in which he encouraged them to distance themselves from Trump if they found that it was necessary to do so.
When news of the call leaked to the press, the conflict reached a boiling point: Trump took to twitter with a series of tweets spanning several days that were critical of Ryan. Yesterday, an estimated crowd of 2,600 broke into a chant of "Paul Ryan sucks" at a Trump rally in Green Bay. Ryan has not officially withdrawn his endorsement of Trump, but he has stated that he no longer intends to defend him publicly and is entirely focused on preserving the Republican majority in the House.
In light of the escalating conflict, many Republicans in Wisconsin had called upon the state party to either condemn Ryan for failing to publicly support Trump, or to condemn Trump for his criticism of Ryan. Ultimately, Wisconsin GOP Chairman Brad Courtney chose to issue a statement that was almost entirely in support of Ryan, although one of the items Ryan was praised for doing in Courtney's statement was helping to elect Republican leaders in Wisconsin, including Donald Trump. The full statement is contained below.
.@wisgop statement on support for @PRyan pic.twitter.com/k1qarNO5up

— Pat Garrett (@PatJGarrett) October 18, 2016