He planned to be a priest, but married a preacher instead.
Jonathan Cain, best known as the keyboardist for the rock band Journey and the composer and lyricist behind the iconic hit "Don't Stop Believin'," has had many ups and downs with faith, but has recently rediscovered his Christian roots and is showcasing it in a new solo album, "What God Wants to Hear," which releases Oct. 21 on Identity Records.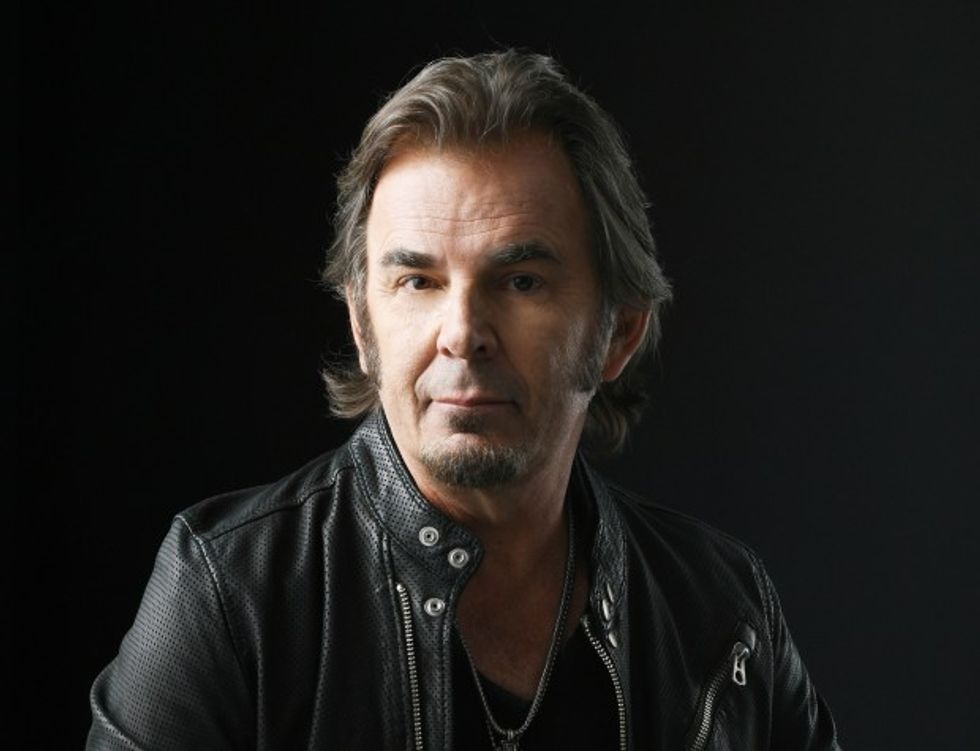 Journey keyboardist Jonathan Cain (Provided)
He felt from a very young age he was destined for ministry, but those aspirations were derailed in 1958, when, as a third-grader at Our Lady of the Angels School, a catastrophic fire swept through the Chicago building.
Not only did the fire force several students to jump from fifth story windows and ultimately claim the lives of 92 children and three nuns, it also snuffed out the Christian faith that had carried Cain to that very point.
"I was dead set on being a priest," Cain told TheBlaze. "I was praying to Jesus hard that afternoon, 'Please, let these children out,' you know, and it wasn't to be and they got trapped upstairs and 100 of them perished. So I was a little disillusioned. How could Jesus let that happen?"
"Years later," he added, "I believe Jesus cried with us. I don't believe he had abandoned us at all."
But it took many years — and several life experiences — before Cain, 66, arrived at that conclusion. Though he was reintroduced to Christianity during an alter call at a Baptist church in Chicago in his late teens, it wasn't until recently that his faith was rekindled to its former glory.
Cain returned to Christianity when he met Paula White, senior pastor of New Destiny Christian Center in Orlando, Florida. The two met aboard a Southwest Airlines flight when Cain was traveling with Journey. Their relationship, which Cain said came about in a "supernatural" way, was fast-moving, and he credits White with leading him to rediscover God.
Unsure he could commit to a relationship with someone of White's spiritual maturity, the duo flew to the West African country of Ghana, where Cain met the Orlando pastor's spiritual mentor. Ultimately, he decided to be baptized, rededicating his life to the faith he had spent years away from.
White and Cain got married in April of last year.
"I wanted to become a true follower of Christ — not just a part-time Christian," he said. "And I realized that was what it was going to take to be a spiritual covering for a woman of God like Paula White."
Had a great time debuting my new album with @Paula_White and fans at our listening party last night! See https://t.co/DpKioihfft for updates pic.twitter.com/EtA3xwzVZd

— Jonathan Cain (@TheJonathanCain) October 19, 2016
Now Cain is channeling that faith journey into a new album, which he described as a "journal" between him and God. While "Don't Stop Believin'" was born out of a season of despair as he struggled to catch a break on the streets of Los Angeles, "What God Wants to Hear" came from a time of joy and success.
This latest venture is Cain's first foray into completely solo work. As a member of Journey and former bandmate with The Babys and Bad English, Cain is accustomed to working on a song with a team. But this time, though he described the work as "tough," the rocker was just "putting it all down and being obedient [to God]."
"And being new to the Bible, every time I put my nose in it, I thought, 'Wow,' so it was like a testimonial and I thought if I could write this song, and if I could ask God, let me sing what God wants to hear," Cain recalled of writing the title track. "I knew it wasn't going to set the charts on fire, but what it did was it set the wheels into motion."
Less than one year later, Cain had an entire album of original Christian songs — a project that might not have ever seen the light of day had he not bumped into White on an airplane just a few years ago.
There may be spiritual undertones in his past work, but the message is clear in Cain's newest record.
"I hope it inspires people—that they are worthy, they do have a shot at something special, at something great," Cain said. "It's not closing the door, it's just staying enlightened and awakened. ... This is my love letter to [God]. It's my thanks for the grace that he gives me, that's all."
Asked if he ever thought he'd end up married to a preacher, Cain laughed and said, "You know, the Lord has a sense of humor," adding that if God wanted to see him renew his faith, ending up married to a minister is the only way that would happen.