Sen. John McCain (R-Ariz.) offered a defense of the integrity of U.S. elections Thursday in response to allegations from Republican presidential nominee Donald Trump that the election this November is "rigged."
Without naming Trump, McCain called on him to accept the outcome of the upcoming presidential race — whatever the result.
"All Arizonans and all Americans should be confident in the integrity of our elections," McCain, the Republican party's 2008 nominee for president, said in a statement. "Free and fair elections and the peaceful transfer of power are the pride of our country, and the envy of much of the world because they are the means to protecting our most cherished values, the right to liberty and equal justice."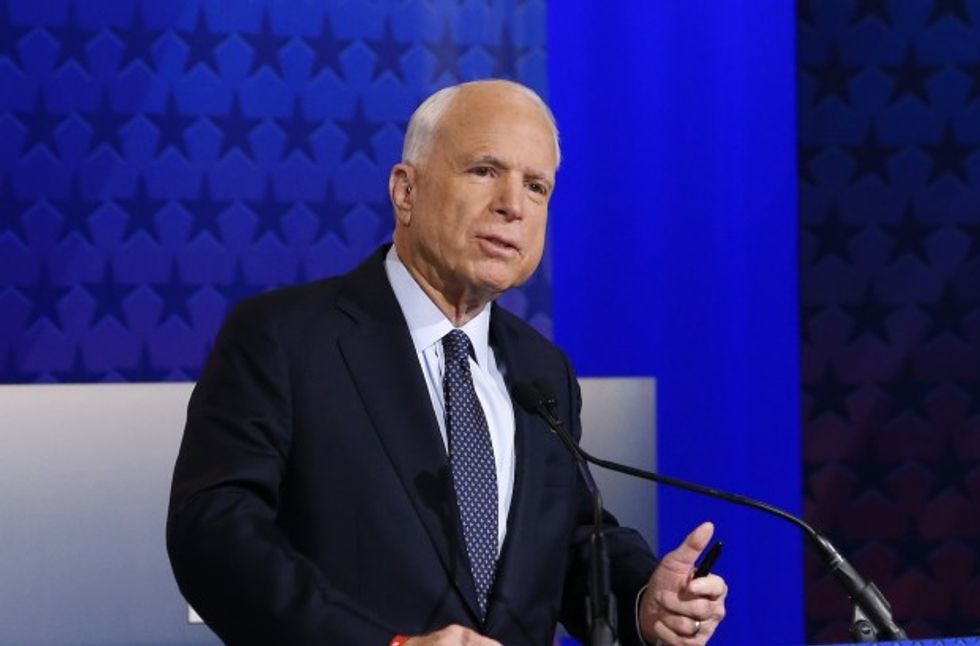 Arizona Republican Sen. John McCain (AP Photo/Ross D. Franklin)
McCain, who is currently seeking re-election to represent Arizona in the Senate, acknowledged that "there have been irregularities in our elections, sometimes even fraud, but never to an extent that it affected the outcome."
"We should all be proud of that, and respect the decision of the majority even when we disagree with it. Especially when we disagree with it," he said. "I didn't like the outcome of the 2008 election. But I had a duty to concede, and I did so without reluctance."
McCain said that a concession "isn't just an exercise in graciousness."
"It is an act of respect for the will of the American people, a respect that is every American leader's first responsibility," he said. "Whatever our differences, we owe each other that respect, which we express by defending the democratic values and practices that protect us all.
"I don't know who's going to win the presidential election. I do know that in every previous election, the loser congratulates the winner and calls them 'my president.' That's not just the Republican way or the Democratic way. It's the American way," McCain concluded. "This election must not be any different."
Trump refused to answer a question during Wednesday evening's presidential debate about whether he would accept the outcome of the upcoming election.
"I will tell you at the time — I will keep you in suspense, OK," Trump said.
During a campaign event in Ohio on Thursday, Trump said, "I would like to promise and pledge to all of my voters and supporters and to all of the people of the United States that I will totally accept the results of this great and historic presidential election — if I win."
JUST IN: Trump: "I will totally accept the results of this great and historic presidential election… if I win" https://t.co/4z453rVzqK

— CNN (@CNN) October 20, 2016