Republicans have always had a dimmer view of the media than their Democratic counterparts, but the Fox News Channel once enjoyed a relatively stellar reputation among Republican and Republican-leaning consumers. In 2014, Fox News was the 10th most respected brand among GOP consumers, according to the YouGov BrandIndex rating, while CNN and MSNBC were ranked 1,291th and 1,293th, respectively.
However, according to Advertising Age, the bruising Republican primary campaign and subsequent general election battle have significantly tarnished the reputation of the cable news giant, as Fox News fell to being the 20th most respected brand among Republicans in 2015 and all the way to 50th most respected in 2016.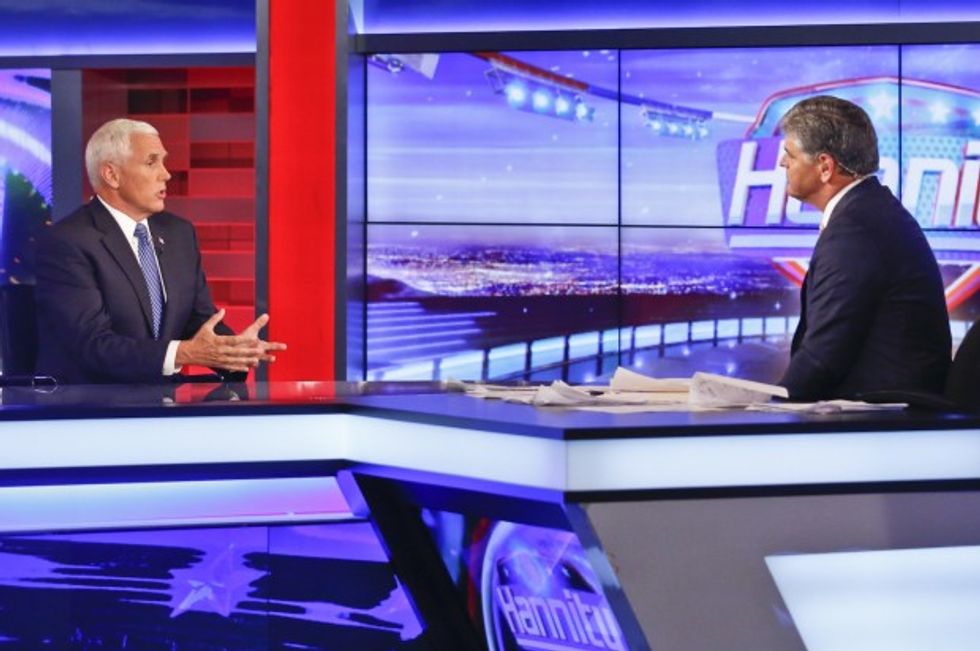 Fox News Channel's Sean Hannity, right, interviews Indiana Gov. Mike Pence on July 15 after Donald Trump selected him to be his running mate on the Republican presidential ticket. (AP Photo/Bebeto Matthews)
For their part, neither CNN nor MSNBC have benefitted from Fox News' fall from grace among Republican consumers, as both have fallen farther in the rankings than Fox. CNN is now the 1,470th most respected brand among Republican consumers, followed by MSNBC at 1,471th. Fox News also continues to regularly win the ratings battle against its cable news counterparts.
In other words, Republicans still deeply distrust the media at large; however, Fox News is no longer as much of a prominent exception to the rule as it once was.